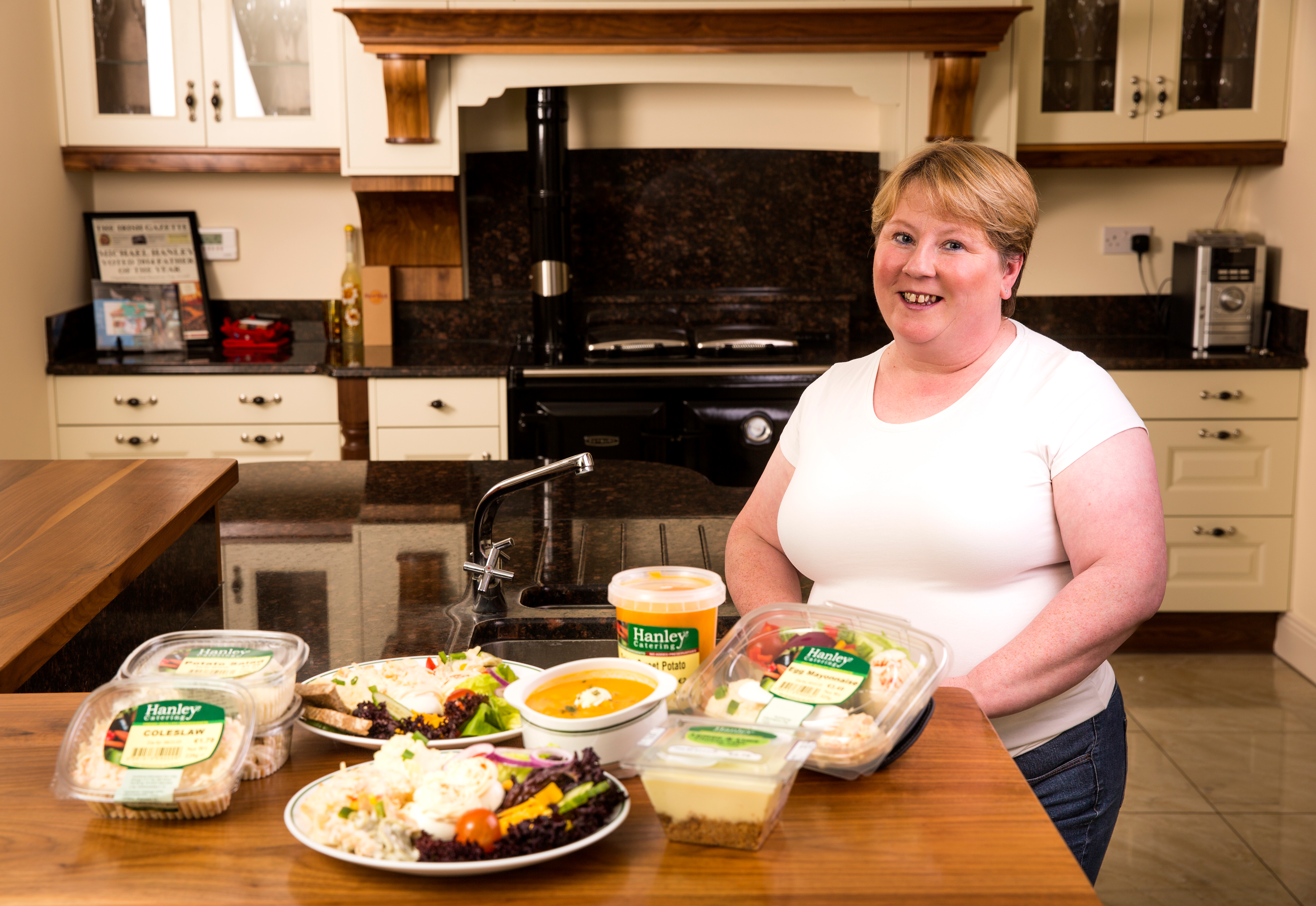 Hanley Catering is a family run business supplying ready to eat foods to the retail trade. Ann Marie established the business in 1999 and in 2005 her husband Michael joined the team. In 2013, their daughter Leaghann came on board after completing a Degree in Business in Office Administration.
Within Hanley Catering we operate together as a fantastic team. We currently supply Mayo, Sligo, Galway, Leitrim and Roscommon and our aim is to expand further. We operate from a purpose built facility under the guidance of the HSE and the FSAI
We have worked with Supervalu stores since we started our business and we have always found them easy to work with. Currently our products are on the Food Academy stands and we find this is great for making people aware of the fact that they are local products.