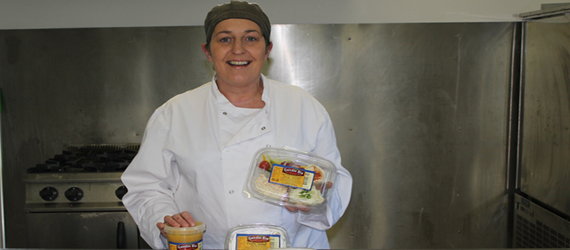 Gairdín Bia began in 2010 as a consequence of the recession, 'every cloud has a silver lining'.
I had worked in the catering sector for twenty years and wanted to continue to do so. It has meant long days and many miles but thankfully with the support of my customers we continue to progress and hope to add further products to our range in the near future.
Enjoy our soups on cold winter days or our salad range at the summer barbecue. All our ingredients are locally sourced as we believe in supporting local industry and jobs.
We at Gairdín Bia would like to take this opportunity to thank our loyal customers and shops for their support and intend to tingle your taste buds for many years to come.