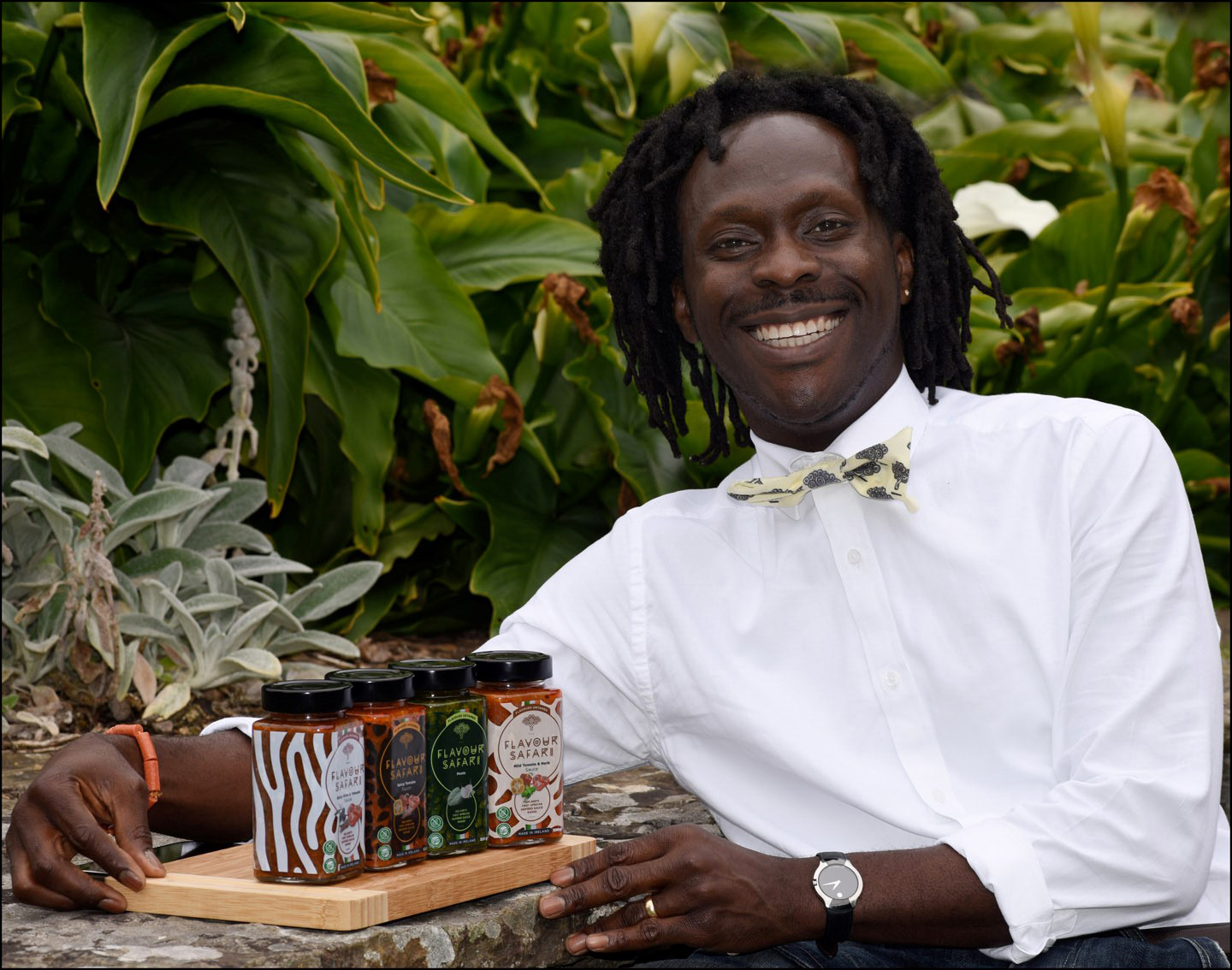 Flavour Safari Sauces are Irelands First African Inspired Sauce Range... and were officially launched in September 2015 by The Jungle Food Company... Delicious Served either Hot as a Sauce or Cold as a Salsa/Dip & also Gluten Free & Suitable for Vegetarians, they are a versatile way to add a delicious African Twist to any Meal!
Founder Michael Onalimi, grew up in Lagos, Nigeria surrounded by a variety of Foods and Spices! Cooking and Eating as a Family has always been a number one priority for the Onalimi's as they have always believed in the Old African Proverb..."The Family that eats together…Stays Together!"
"Michaels' Journey across the African Continent and on to Europe , inspired his Flavour Safari sauces. Not only do they bring you a unique taste experience like no other, but they tell a story of a Flavour journey across two continents and the result is a Beautiful Range of Delicious Full Flavoured Sauces showcasing a fusion of some of the Freshest Irish Ingredients and the finest of African Spices. Take your palette on a Unique Taste Experience, to places you can only imagine with Flavour Safari Sauces… Flavours Untamed!
"I believe that Food can break down all barriers and cross all boundaries and that no matter where you are, Food can always make you feel that little bit closer to home! No matter how busy I am, I have always found the time for my passion for cooking and have entertained many new friends with delicious food over the years. I Guess I thought it was time to Share the Love and introduce Ireland to a Brand New Flavour Sensation and so I developed My Flavour Safari Sauces to take Ireland on a Flavour Journey! 
As a Start Up Business, Food Academy has been extremely beneficial to me, from providing me with an informed insight into various aspects of securing retail placement, the advice and skills to be shelf ready and meeting and engaging with other Artisan food producers, to having the opportunity to pitch and showcase my products to a major player in the Irish Retail Sector, each of which is an invaluable experience for a Start Up Food Producer like myself. 
Flavour Safari Sauces are already making waves across the Irish Food Scene and there are exciting times ahead. Between New Products in the Pipeline, Expansion to take on more Staff due to the continued increase in demand for my Products and the Phenomenal response to our Roll Out across even more Supervalu Stores, there is definitely nothing but Good Food Karma on the way.