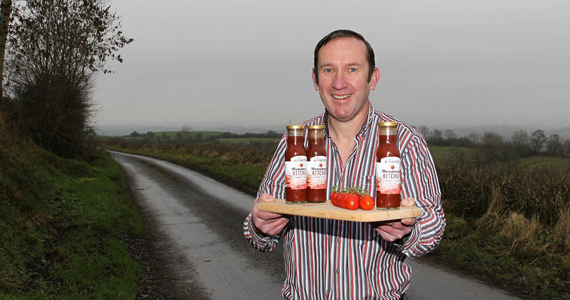 Fitzpatrick's Gourmet Ketchup
Frank Fitzpatrick's fond memories of his mother's delicious meals inspired him to make a ketchup that recreated the wholesome flavours of her cooking. He even used her trick of adding a drop of poitin for a truly unique flavour.
He then set about refining his recipe, based on feedback from chefs and food enthusiasts. The result is a gorgeous versatile ketchup, great with steak, burgers and cheese, that can also be used as a cooking sauce to enhance flavour or as an alternative to pasta sauce.
His ketchup was a big hit when he launched it at the Taste of Cavan Food Festival in August 2016, selling over 200 bottles. At this point, Frank enrolled in Food Academy. Here he learned the key ingredients for a successful start-up and enjoyed the self-belief that comes from knowing your product will be stocked on SuperValu's shelves. He is particularly looking forward to the in-store tastings which are central to the Food Academy programme. He is also looking to add new, flavoured ketchups to his range.