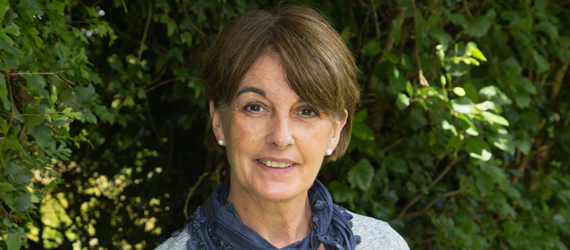 Elizabeth Ann Dessert Collection
In late 2010, I set up my business in Sligo. I knew from the outset what It would be called as many years earlier  whilst sitting on the stairs putting the finishing touches to my cookery book "What's For Dinner" and listening to my little daughter Elizabeth who was asleep upstairs,  I had a thought- If I ever set up a business it would be called:  
The Elizabeth Ann Dessert Collection.
As the business grew, I grew- there was so much learning and I was running to keep up. I had a lot of help and support from friends and family, and the local LEO.  Later, I moved to the unit in Collooney.
Thankfully, I was taken on the Food Academy programme and this gave me a platform to promote my products to a wider audience. Without their help I would not be out there showing consumers the quality of my products, which shout...Look at Me, I taste and Look Good.
I enjoy meeting the customers and the personnel in the stores as they give you feedback on the products, which is necessary. The customers will sometimes chat about their own recipes and give baking tips and it is really enjoyable to listen to them.
In 2017, I moved production to Dublin as the market was growing, and thankfully it is still growing. I have been able to add to the range, which now includes: 
Pear&Pecan Tart winner of 2 Gold at Great Taste 2017
Berry & Almond, winner of 2 Golds Great Taste 2012
The Mmmm Tart, winner of 2 Golds Great Taste 2013
Oooh Chocolate Tart
Chocolate&Raspberry Tart
Rhubarb &Custard Tart
Apple,Berry&Custard Tart
Mince&Almond Tart