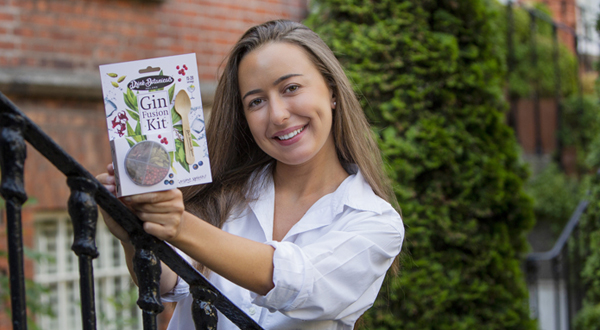 My name is Laura McCarthy, I am a 21 year old student studying marketing in Dublin Institute of Technology. I started my business, Drink Botanicals Ireland in September 2017 and since then have secured distribution in 40 + supermarkets and off licences in both Ireland and the United Kingdom through motivation and determination.
My product is aimed at consumers who either wish to mix their own botanical and spice ingredients to their gin & tonics without incurring a high price of €40.00 on average for a craft gin and/or enjoy the fun of experimenting with different flavour profiles.
My vision and strategy is to 'own' this new, emerging category by identifying and developing 'Fusion Kits' across a range of spirits categories.
Supervalu Food Academy has helped me immensely by giving me insight information on routes to the marketplace and how to achieve success. The Food Academy has most definitely helped me grow my business even further with the wide range of support they have provided me on my business journey. Hopefully, in months to come I will be helping others, creating jobs and most importantly encouraging the use of botanicals!