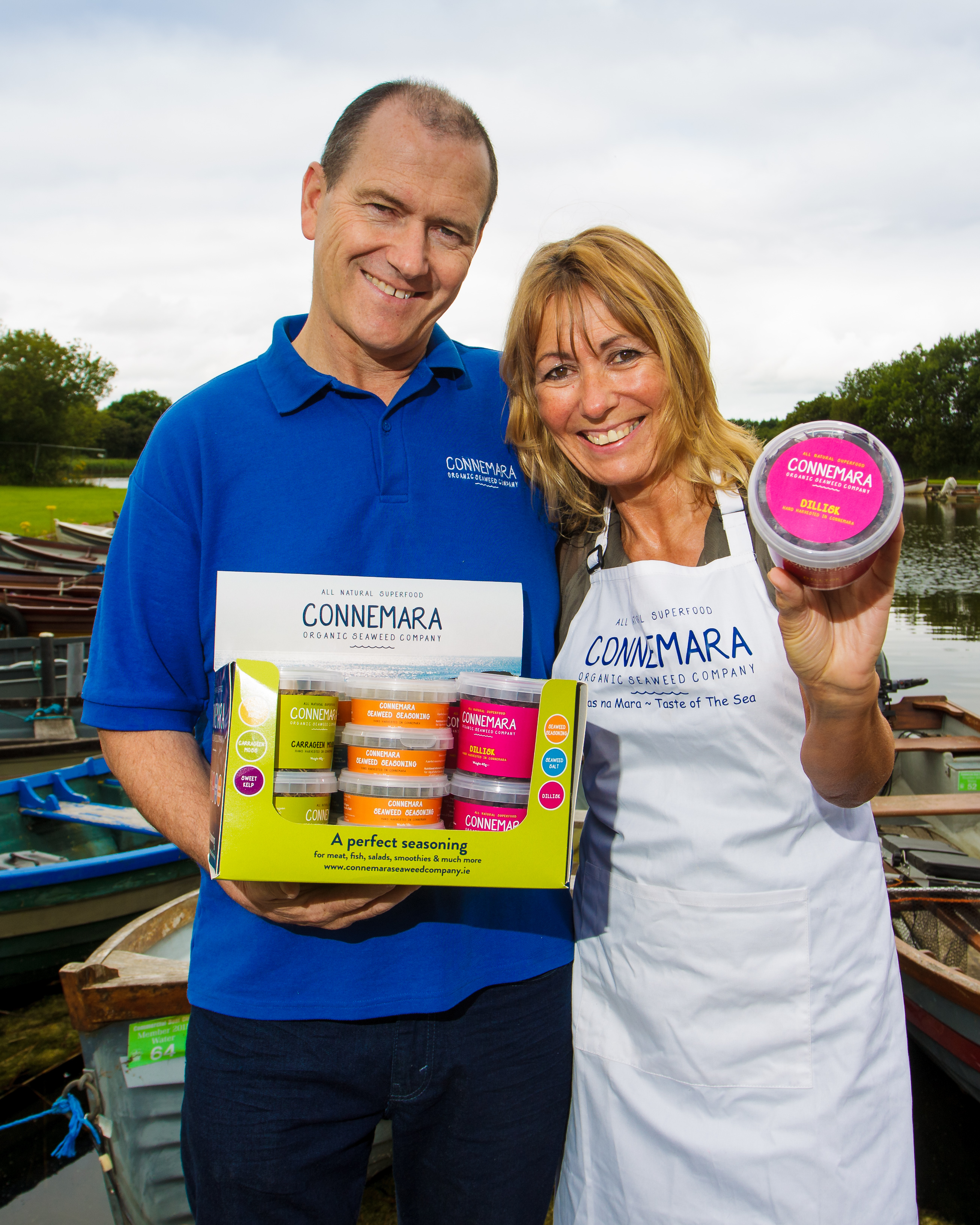 Connemara Organic Seaweed
Noel Lee was born and raised in Lettermullen, a beautiful windswept Island off the West Coast of Ireland. For generations, the Lee family have been hand-harvesting Kelp and Seaweed of the Connemara Coast. Production is all done here on site at Connemara Organic Seaweed Company in Ros a mhile, Connemara, Co. Galway that Noel set up in 2012.
Our mission is to provide hand harvested, sustainable kelp and seaweed products for human consumption through health supplements and edible products. It is important to acknowledge the important of seaweeds for marine life, and we need to balance this with its use by humans. We, therefore, adopt an ecosystem approach meaning that we promote conversation and sustainable use in an equitable way. We hope and believe that seaweed becomes part of everyone's diet and that we come to recognise it for what it is. A superfood, both environmentally and nutritionally!
SuperValu has helped us to achieve our dream and promote the mission, by being able to have our product in such a local and trusted Supermarket, that is also accessible to all peoples. Most, if not all, the seaweeds currently for sale have travelled thousands of kilometres to reach your local supermarket and food shop. We believe that small scale and local product is this way to a healthy and happy life and leads to a lower carbon foot print. By providing food for our waters, we hope to contribute to a low-carbon economy that takes care of its environment and being supported by SuperValu has allowed our hope of this contribution to become a reality.
Having a positive impact on our community and our environment is at the core of all that we do. We aim to provide sustainably harvested, local, edible seaweeds and introduce these as an alternative food source that is health, nutritional, tasty and good for the environment. Our company provides jobs to the local community and here the Irish Language thrives, improving this cultural aspect along with the local economy.