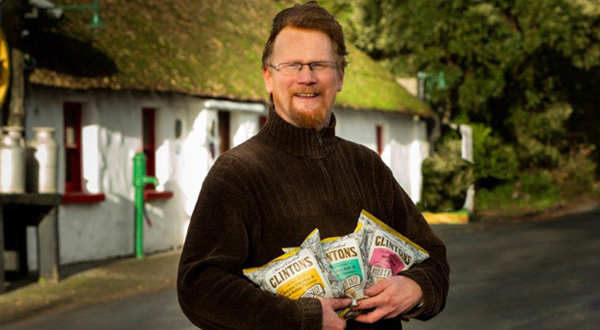 Loughbarn Farms was set up in 2017 to produce Clintons Hand Cooked Artisan Irish Crisps. The idea was to add value to Potatoes grown on the family farm in Skerries, Co. Dublin. Built on 7th Generation farming expertise and 98 years' collective experience in the crisp and snack industry, the company started trading in August 2018.
The Manufacturing site is based in Ashbourne, Co. Meath. Clintons Crisps are made with 100% rapeseed oil, plus our own specially tailored potato varieties combined with scintillating flavours.
As we have learned great ideas are not a guarantee of success. So, on joining the Food Academy program, we were exposed to business systems and mentoring expertise that helped us to navigate that difficult journey from the potato to the supermarket shelf. We learned to model our product and overall offering to be able to explain to the consumer who we are, what our product is and how to entice them to try it in the first place. In essence we have learned to bring Clintons Crisps from concept to fruition and beyond, planning for business growth and success over the coming years.
Over the next three years we plan to employ 10 people at our site. As well as where possible buying Irish produce, e.g. Irish potatoes and all our packaging comes from Irish manufactures.
Our future plans include more collaboration with other small Artisan Irish food manufacturers to build and sell, 100% premium and 100% Irish products.