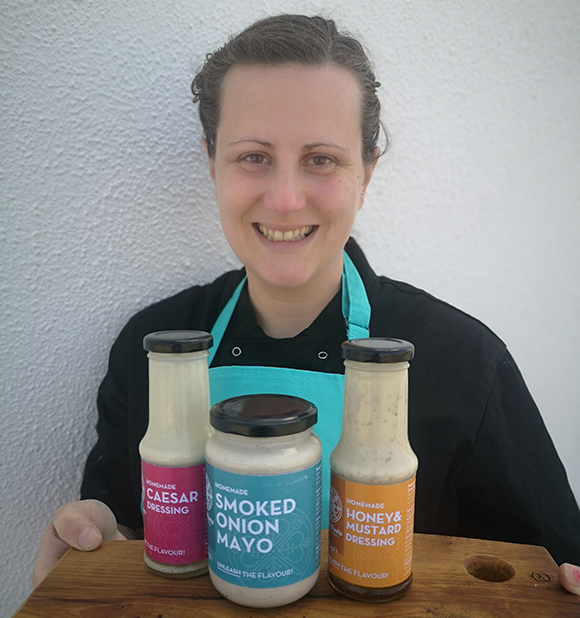 Builín Blasta Café & Bakery is an Irish language café in the heart of Connemara. Located in an artisan craft village in Spiddal, Co. Galway- this scenic café is loved by locals & tourists alike. Chef/owner Heather Flaherty brings her Canadian flavours and combinations to her menu and mixes it with a true Irish Céad Míle Fáilte, winning awards and accolades year on year.
Builín Blasta's menu features a long list of homemade products that have been developed into a retail range including dressings, chutneys and our almost-famous Smoked Onion Mayo. Heather is delighted to be launching 3 of her products – Smoked Onion Mayo, Honey Mustard Dressing & Caesar Dressing onto SuperValu shelves as part of the Food Academy programme.
The Smoked Onion Mayo is new to market and totally unique-it must be tasted to be believed! At once, sweet, creamy, smoky and tangy- it is THE perfect accompaniment to burgers, chips, sandwiches & more. The Builín Blasta dressings also pack a punch with an authentic Caesar that will clear a room (as a good Caesar should!) and a classic honey mustard that delivers on quality.