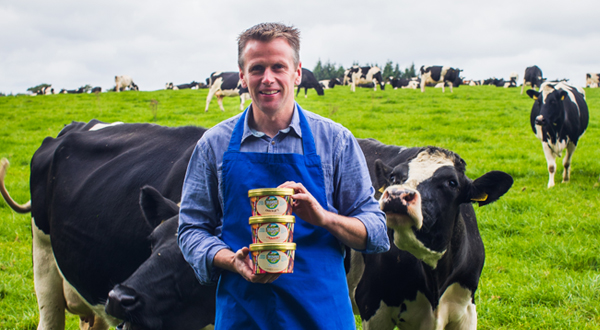 Baldwin's Farmhouse Ice Cream was founded in 2007. We're located near the scenic village of Knockanore, Co. Waterford. Our ice cream is made using traditional ingredients & in small batches. We use fresh milk & cream from the family dairy herd. All other ingredients are of the highest quality. The product is manufactured in a farmhouse setting, which is unique nowadays. All our range is free from artificial additives & preservatives.
We started off selling ice cream cones in farmer's markets around the locality, which created great awareness of our product. We are small scale in every way, which ensures consistent quality & great customer connection. Our product range is very large in the catering sector, with the most popular flavours on supermarket shelves. We have grown our customer base since we started, earning ourselves a good reputation among our customers.
SuperValu has been a great help to me developing my business. They have always supported small, local producers trying to get started. We have been given decent shelf position & always pay on time!
We also sponsor the local GAA club team, as well as donating to different worthy causes.