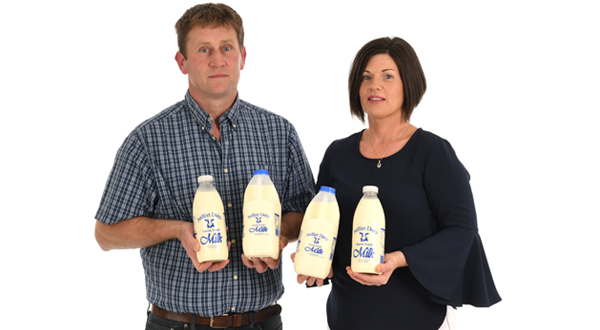 Ardfert Dairy was established in 2017 on our family farm where we have a dairy farm and a free range egg production business.  Dairy farming has been a way of life in our family for generations and when you grow up on a dairy farm you appreciate the natural taste of milk.  Hence we decided to start putting the milk produced on our farm into a bottle and share that natural taste with the consumer. 
SuperValu has supported our existing free range egg production business, Ardfert Poultry Farm, for many years. There support has been pivotal in the success of this business. 
When we were researching our milk enterprise we got great help and advice from our local SuperValu store owner.  On establishing Ardfert Dairy our local SuperValu's agreed to stock our product and with that we decided to join the Food Academy programme. It has provided our business with invaluable knowledge through branding, financial and mentoring. 
At Ardfert Dairy being local means we like to support local.We are delighted to create employment and support local communities and events.
We are looking forward to working with SuperValu well into the future in developing our business in a sustainable manner.