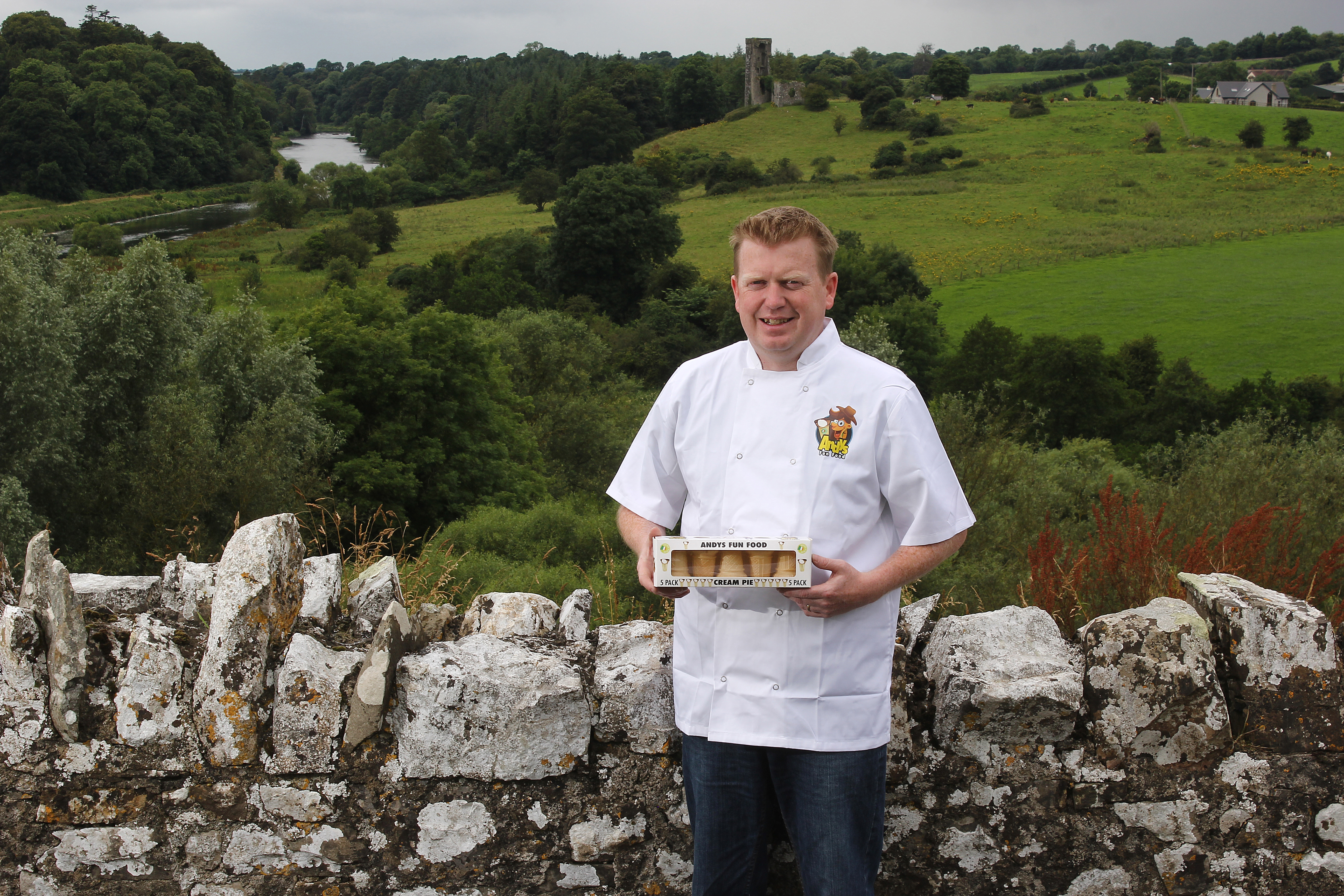 I have worked in the FMCG sector for years (retail, manufacture, sales and merchandising) making and building brands for other companies. It was from calling to stores I seen a gap in the market for classic treats we remember from our own childhood that were locally produced. Handmade Cream Pies was the first product in the Andy's Fun Food range. I began making the Cream Pies at home for family and friends, but the one thing I kept hearing again and again from people was "they are the same as the ones I used to get when I was younger" and they could not buy them in stores anywhere.
Through my local Supervalu I approached the Food Academy. I was asked to join the Food Academy course and over a 6 month period working with them the Andy's Fun Food brand was developed. Without Supervalu and their Food Academy the huge success of our range would not have been possible. They gave me the expertise in branding, marketing, packaging, labelling, pricing. Of course the chance to sell our products in Irelands leading supermarket was the highlight for us and has given us the confidence to grow and develop beyond what we ever dreamed of.
Today we have a range of products available in stores including the original Andy's Cream Pie, our AndyCorn range of popcorn in Cinema and Sweet flavours, AndyFloss the timesless candy floss we all love, AndyCake is the classic tea cake and people simply can't get enough of our AndyBlizzards with the creamy filling smothered in chocolate and covered with irresistible coconut bits!
We would not be where we are today without the help and support of SuperValu and look forward to bringing even more new products to stores very soon.