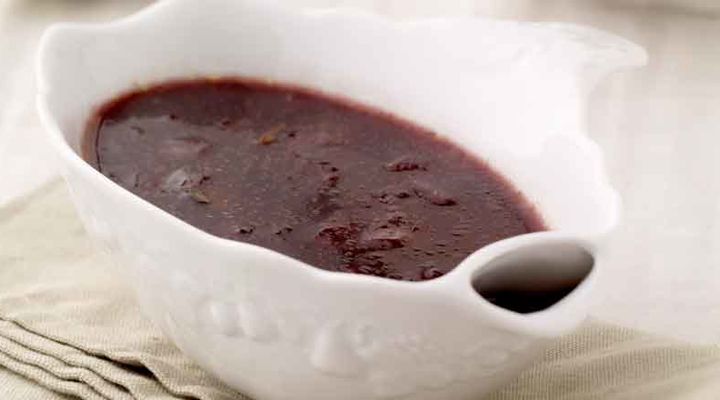 750

ml

Chicken Stock Cube

warmed

1

-

SuperValu Quality Irish Whole Turkey

for 200g giblets
Method
Preheat the oven to 180°C/gas mark 4.
Place the turkey giblets, carrots and onion on a tray. Drizzle with the olive oil and season with salt and pepper. Cook in the oven for 45 minutes to 1 hour, until fully cooked through. Remove any excess fat.
Pour the stock into a saucepan, add the bay leaves and bring to the boil.
Remove the tray with the giblets from the oven and place it on the hob. Sprinkle the flour onto the tray and brown it on the hob. When the flour has browned, deglaze the pan with the red wine, then pass the gravy through a fine-mesh sieve into another saucepan. Bring to the boil, then slowly add the warmed turkey stock and simmer until the gravy has reduced by half.
Pour into a warmed gravy boat and bring to the table.

Tip: A few teaspoons of peanut butter can hide the trauma of burned gravy. Stir in a teaspoon for every 250ml.
Be the first to add a review.