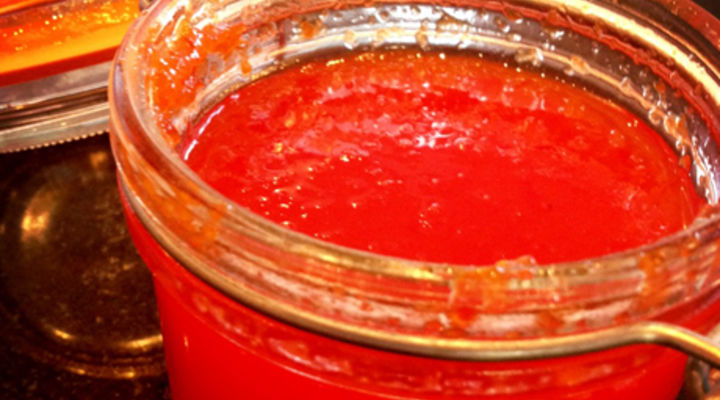 RECIPE OVERVIEW
Red Pepper Jelly is a wonderful condiment to have in your refrigerator. It has a lovely fresh peppers flavour that works extremely well with most fish dishes.
2

tsp

Pectin Powder Mix

with 1 tbsp of caster sugar

3

-

Red Pepper

seeded and roughly chopped
Method
Place red peppers in a food processor and purée.
Combine the puréed peppers, sugar and vinegar in a large stainless-steel pan.
Bring to a boil for 2 minutes stirring constantly to avoid scorching.
Remove pot from heat and set for 10 minutes.
This allows the peppers to cook slowly in the residual heat and prevents them from floating on the surface.
Then, return pot to stove and bring again to the boil, Add lemon juice and pectin mixed with the caster sugar and simmer over medium heat for 3 -5 minutes, stirring occasionally. The pectin will help the jelly to set while cooling.
Pour  into sterilized jars.
Store in cool dark area for 3 – 5 months.
Keep in the fridge when open and use within a month.
Be the first to add a review.