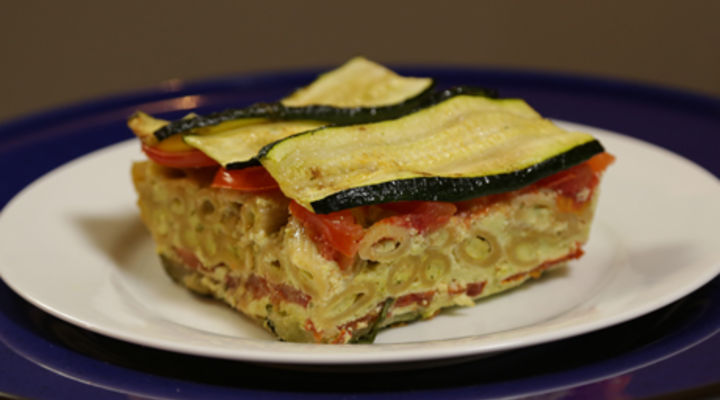 650

g

SuperValu Courgette

200

g

Wholewheat Penne Pasta
Method
Heat oven to 180C / Gas Mark 4
In a pot of boiling water and cook until just undercooked.
Cut the courgette into strips.
Slice the tomatoes.
Put oil in pan and put on a medium heat, Cook the courgettes for 6 mins each side until softened.  You may need to do this is 2 separate batches.
Beat the eggs, pesto, garlic and cream cheese together.
Arrange the sliced courgette and tomatoes lengthways with the pasta mixture in between.
Bake in the oven for 55 - 60 minutes until set.
Be the first to add a review.