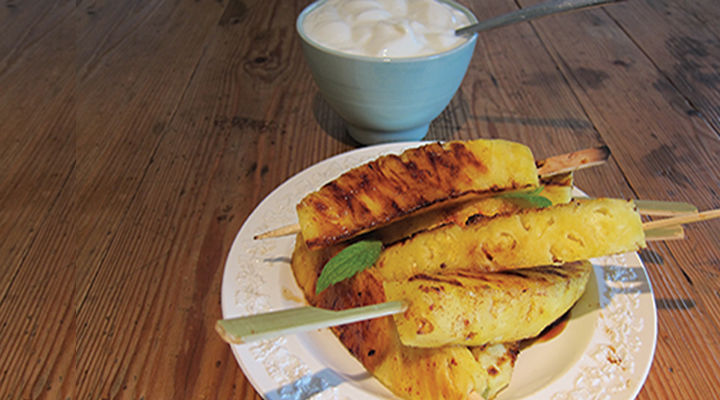 RECIPE OVERVIEW
The perfect summer dessert. Make this on the BBQ in no time.
Method
This recipe serves 6 - 8 people
Combine the honey and cinnamon in a bowl. Add the slices of pineapple and leave to marinate for 1 hour.
Preheat the barbecue or griddle pan to medium-high heat and lightly brush with oil. Thread the pineapple on the skewers and place on indirect heat on the grill until heated through, 3 to 5 minutes per side.
Serve immediately with ice cream or vanilla creme fraiche.
Be the first to add a review.