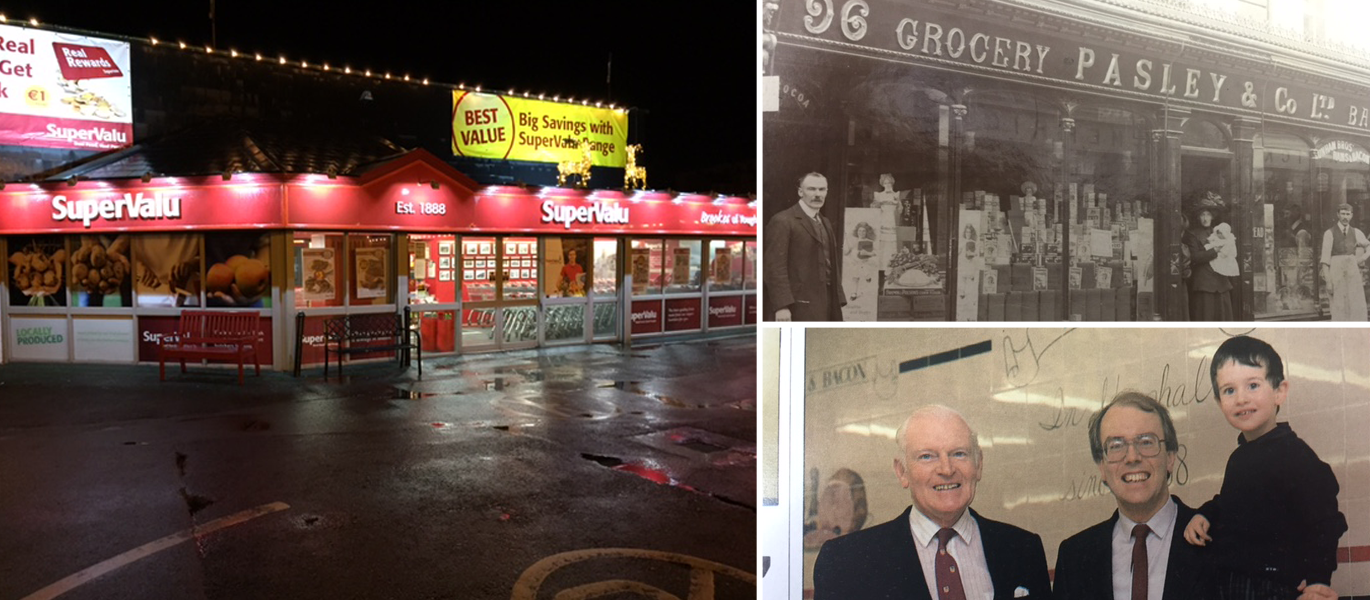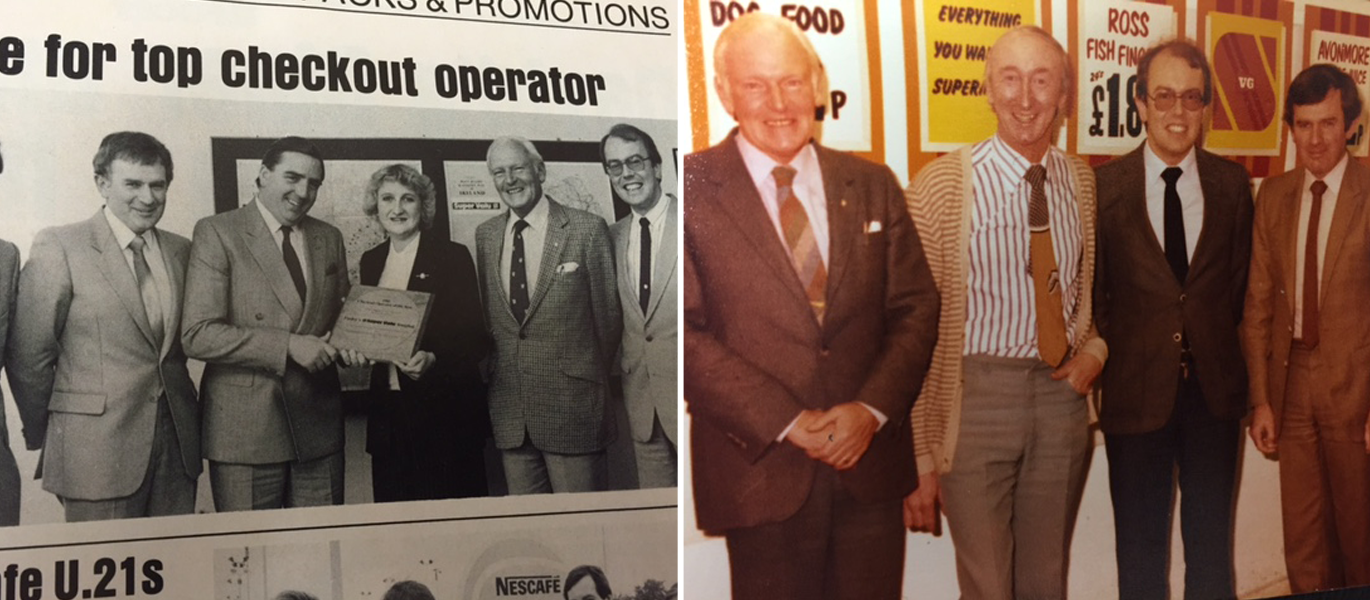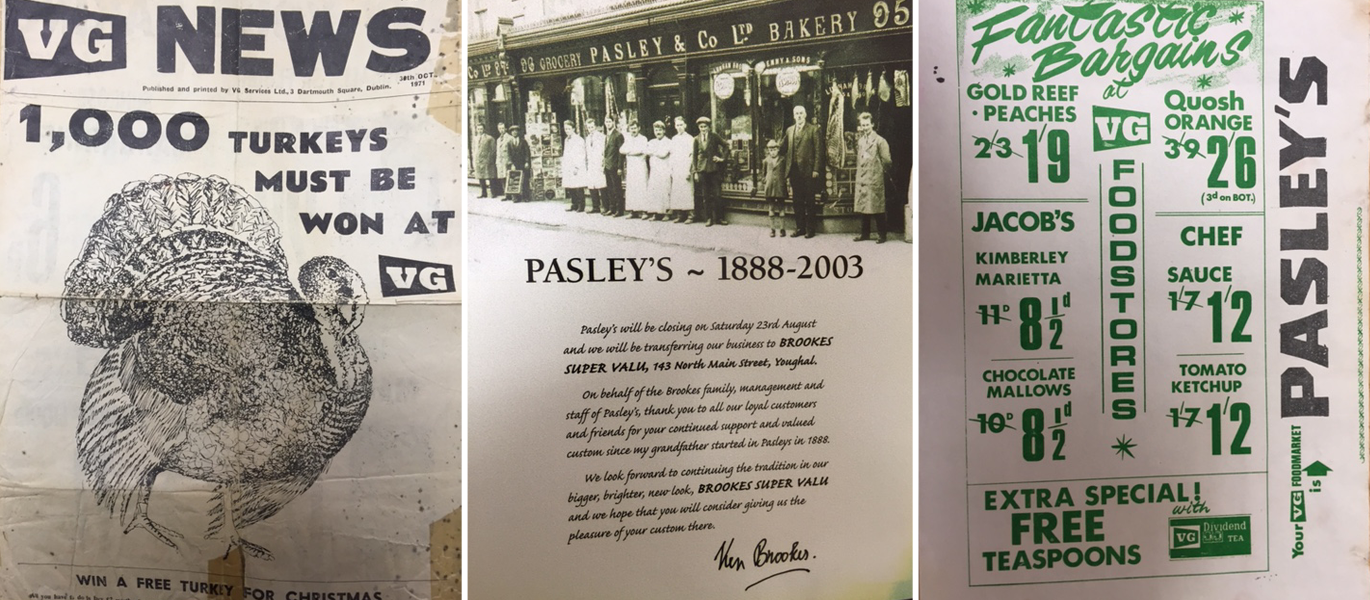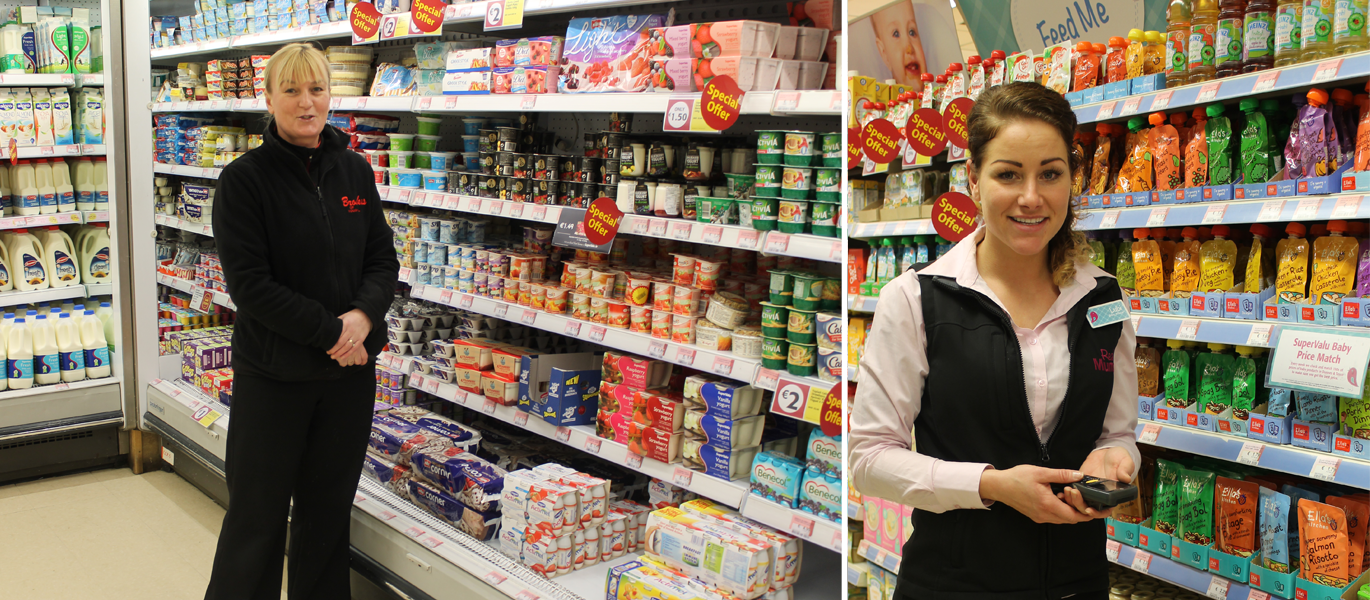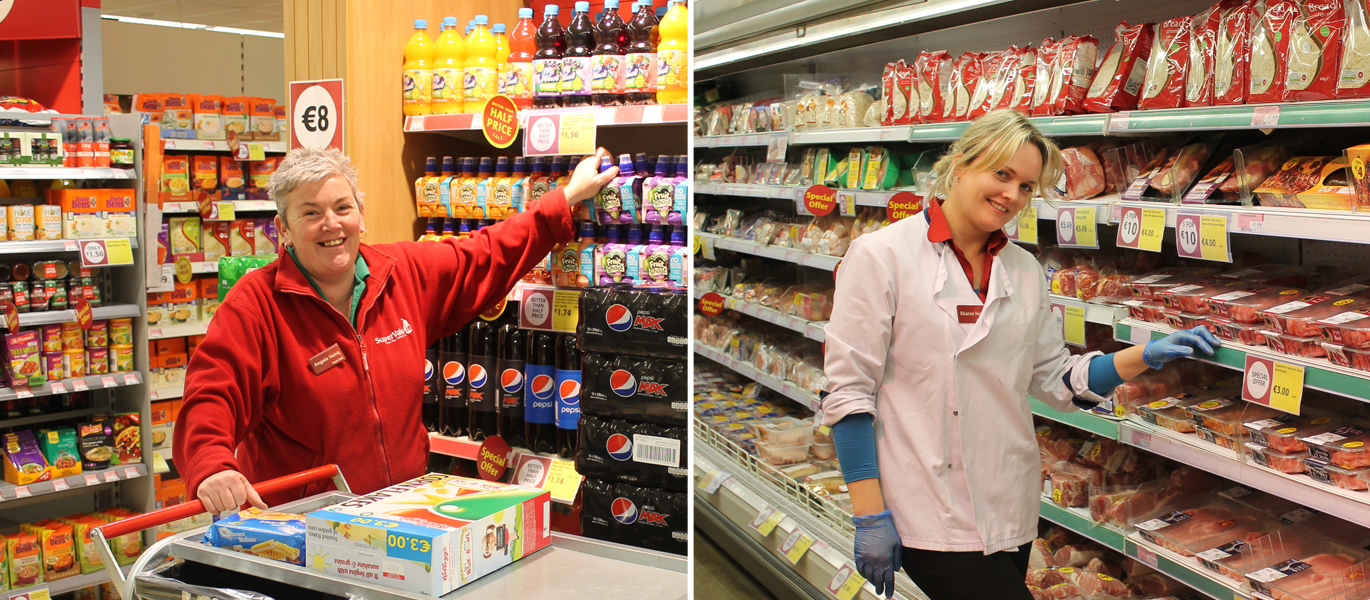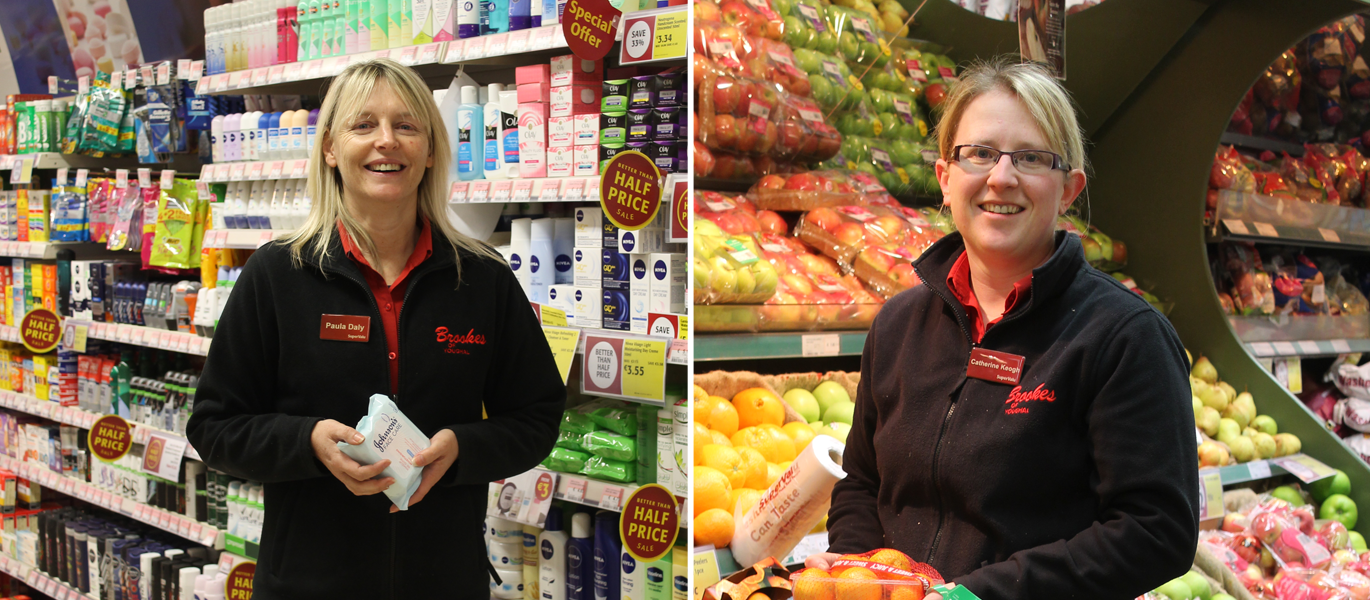 John Brookes came to Youghal in 1888 at the age of thirteen to serve an apprenticeship in the grocery trade with a Mr. Pasley who ran a successful grocery retail and wholesale business in the town. He worked his way up to management level and in 1907, bought a partnership in the business and then became the overall owner in 1922. From the very beginning, he was very involved with the local community and had a passion for looking after the customers and would often remind his staff that "I don't pay your wages, the customer does!" 
His son Jack served his time with Musgraves in the late 1930's and joined the business during the war years when the shop was well known for looking after local families who were experiencing hard times with rationing etc. Jack took over the shop in 1950 and continued it's development. In 1963 he closed down the wholesale side of the shop and went self service and joined VG which was operated by Musgraves.
His son Ken worked with Musgraves as a trainee manager in some of their company owned VG shops and joined the business in 1970. The shop continued to expand and became one of the first SuperValu shops in the country in the early 1980s. In 1986, Ken was awarded the Checkout Magazine Independent Retailer of the Year and was appointed President of RGDATA. In 1996  Pasley's SuperValu bought the L&N store in Youghal and in 2003, this store was extended, revamped and renamed Brookes SuperValu Youghal. 
His son Peter, worked as a trainee manager/manager with SuperValu/Centra and joined the business in 2010. Peter is now a director of the business and will take over from his father Ken when he retires. Peter and his wife Jacki had a little baby boy recently named Jack and if he becomes involved with the business in the future he will then become the fifth generation of Brookes men to have worked in the grocery trade in Youghal since his great, great grand father John started 128 years ago.
At Brookes SuperValu Youghal, we are committed to showcasing the best fresh local produce from Youghal and the surrounding areas, proudly employ 72 people and support over 40 local suppliers.
We source the products and services required to run our business from local & Irish suppliers. Thanks to our customers support, we will continue to provide employment and keep more money flowing around the local economy supporting community life in Youghal. That's a promise.