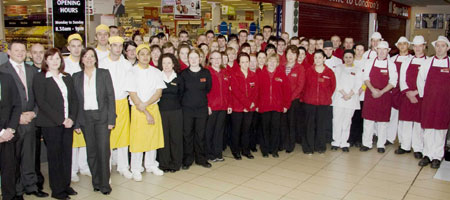 'Real Food Real People' is not just our strap line, but the very essence of what our brand stands for.
It underlines our desire to be the leading Irish retailer who is down-to-earth and takes real care in delivering good value food for today's consumer, directly into the local communities in which they live. 'Real Food Real People' is what the SuperValu shopping experience is all about, it is an all embracing brand promise that seeks to focus on every aspect of our consumers experience.
This is further evidenced through the continued focus on the superior quality of our fresh food selection and is brought to life through the combination of value for money, excellent range, exceptional quality and hygiene standards in addition to local ownership and strong community involvement.