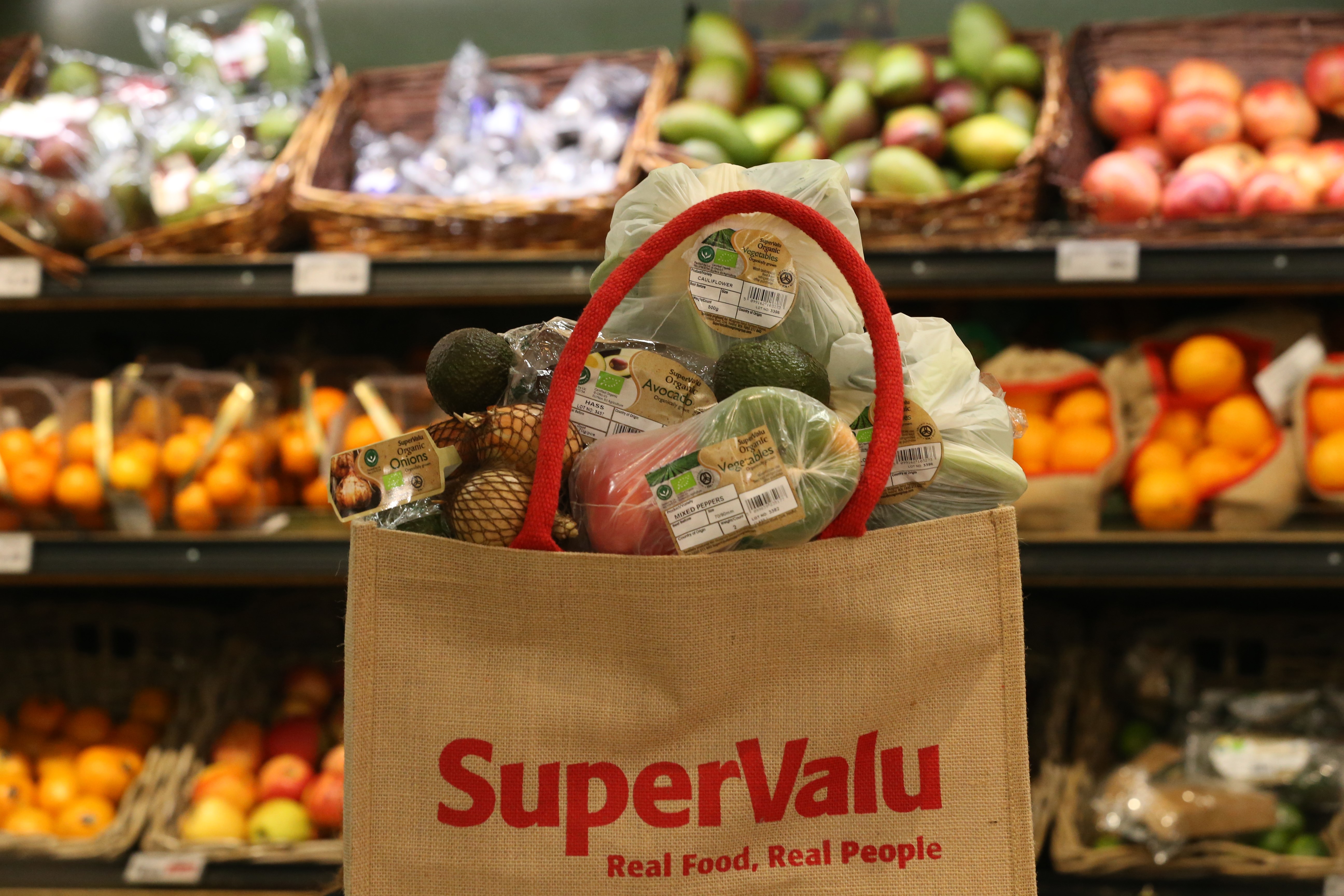 SuperValu launches new Compostable Packaging on Organic Produce
SuperValu helps shoppers shop more sustainably as 19 SuperValu organic product lines move to compostable packaging
SuperValu has announced that all packaging on 19 organic produce lines in store is now fully compostable. Organic products now sold in compostable packaging include Avocados, Aubergine, Tomatoes, Ginger, Sweet Potatoes, Fresh Beetroot, Cabbage, Cauliflower, Peppers, Mango, Butternut Squash, Kale, Turnip and Leeks, with further product lines moving to compostable packaging in the coming months. The compostable packaging can be disposed of in the brown bin that is found in most homes and many businesses, it is then fully broken down once taken to industrial composting. SuperValu have been on a mission to make packaging as sustainable as possible as part of their commitment to making 100 per cent of SuperValu own-brand, fresh produce and in-store packaging recyclable, reusable or compostable by 2025.
In addition to these products now sold in fully compostable packaging an additional four product lines are now sold in compostable nets, these include Onions, Red Onions, Garlic and Lemons. SuperValu shoppers expect more sustainable options and organic products that do not require packaging are now sold loose while others have moved to compostable packaging. These changes have been in place since 2018 and to date a massive 5 tonnes of plastic have been removed from circulation. In 2019 an enormous 84 tonnes of black unrecyclable plastic was removed from produce packaging by moving to loose produce, cardboard or recyclable plastic as part of SuperValu's sustainable packaging strategy to make 100% of its Own Brand and fresh fruit and vegetable packaging recyclable, reusable or compostable by 2025. These small steps give SuperValu customers the chance to shop more sustainably during every shop and in turn help SuperValu build more sustainable communities.
SuperValu is committed to reducing its carbon footprint in Ireland by 70 per cent by 2025. In addition to moving to sustainable packaging SuperValu is committed to operating all facilities with 100 percent green electricity and to sending no recoverable waste to landfill. Any food surplus in stores is sent to re-distribution charities so food waste is minimised as well as helping to alleviate food poverty.
Ray Kelly, Interim Managing Director, SuperValu, said, "Now more than ever SuperValu is committed to leading in sustainable packaging and ensuring we remove plastic from circulation where possible. Making a positive impact in the communities we operate is a key focus for SuperValu and we are consistently making significant steps towards our 2025 goals. The move to compostable packaging on our produce lines ensures customers can make more sustainable choices than ever in SuperValu stores around Ireland."