SuperValu Wins Best Supermarket Wine Outlet 2019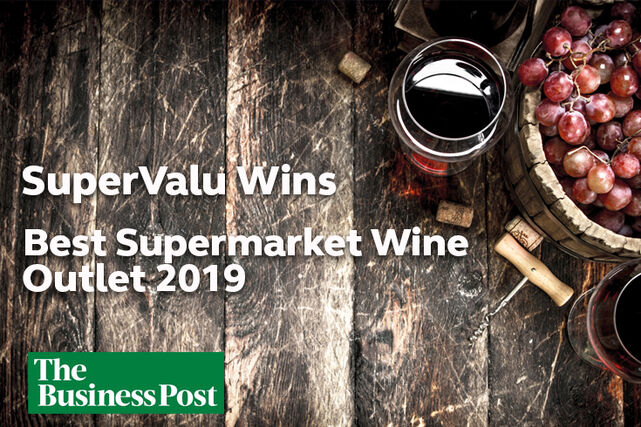 SuperValu got 2019 off to a winning start, by being awarded the title of Best Supermarket Wine Outlet 2019 in the prestigious Sunday Business Post Annual Gold Star Awards.
According to the Business Post 'the supermarket category is always an important one as, despite Ireland having one of the best and most extensive independent wine and spirits networks, it is where a great deal of wine is also purchased'.
'SuperValu has hit back, where it matters in the quality of its wines, in continuing to expand its portfolio. It has done so with aplomb and daring, such as in its expanded Chilean boutique ranges and super new German offerings. Overall, then, SuperValu was a worthy winner this year'.
Speaking about the win, SuperValu's Head of Wine Kevin O'Callaghan said: 'We're absolutely thrilled to receive this award for a third time. We have strived to make our off licences and wine offerings first in class and we always go above and beyond for our customers, offering them the best and most unique wines on the market through our Specially Sourced range - 2019 is going to be another great year as we've got some very exciting plans and superb wines'.