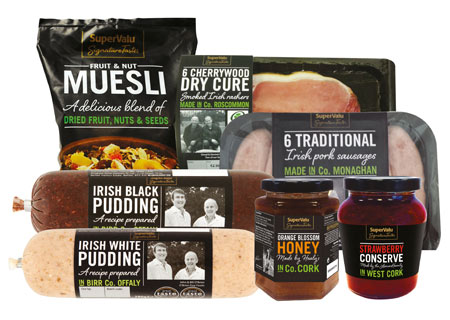 All of our products undergo rigorous testing and approvals before they become a SuperValu product.
At SuperValu we have a range of over 1900 own brand products across three product ranges to cater to all of our customers tastes and budgets.
These ranges are:
Daily Basics Range: A value range of products. Offering a range of products at entry level price points.
SuperValu Range: Available across the store. The range provides an alternative to brands at cheaper prices. 
SuperValu Signature Tastes Range: This is our everyday premium range, celebrating the best for Irish Tastes.
Each of these products comes from an approved supplier that has been audited against a comprehensive Food Safety and Quality Supplier Standard. This reviews all of the product controls, food safety and quality operations being carried out by the suppliers.
All products are inspected and evaluated on a scheduled basis. Everything from product appearance to the taste and texture is evaluated.
A panel of SuperValu consumers who purchase selected products in their local SuperValu and provide feedback which is used to review and continuously improve our products available in our stores.