Chillaxing with French Wine
Chillaxing with French Wine
Ross Golden-Bannon finds the centre of the wine world has become as relaxed as their New World cousins with more info on the wine labels and better value on the price.
There was a time when you'd need an encyclopaedic knowledge of French wine to choose from the many offerings of this world-renowned wine producer. Wine labels never included the grape varieties and if you didn't know what Château used which grape, well, with a Gallic shrug, that was your problem. But things have changed, at least on the bottles being exported. Many French wine producers are starting to talk to their customers through updated labels and even food and wine matching tips on the back of the bottles. We've taken a quick tour of the most famous French wine regions so you'll know what to expect. Though you won't have to go much further than the SuperValu wine shelves.
 
The Rhône Valley
You'll find two distinct wines in the Rhône Valley, located in the South-East of France. The steep slopes of the northern part of the region give us the smoky, herby, mineral flavours of Syrah which you'll find in André Goichot Côte du Rhône. These warm, spicy reds will work wonders with dishes as simple as bangers and mash to complex Indian food. The southern part of the Rhône is an entirely different story with its flat, sun baked plains you'll find thirteen different grapes blended here, often with the juicy Grenache grape, into all sorts of magic and at all sorts of prices. But don't ignore the whites from this region which can be equally good. Try La Chasse Du Pape Reserve Blanc, a surprising value driven white from the normally red wine producing region.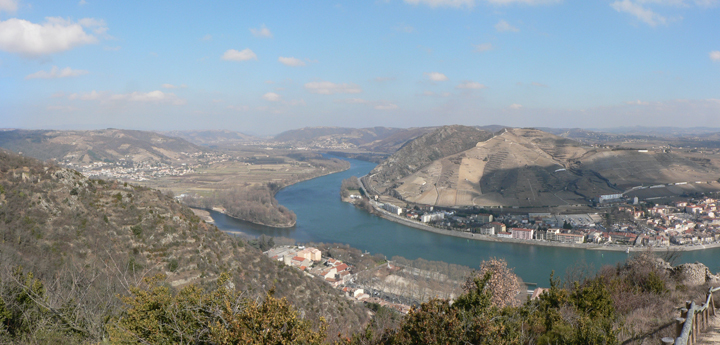 Bordeaux
The word Bordeaux, or Claret, is probably the original global brand. Long before Coca Cola or even Taylor-Keith Red Lemonade, the Irish were drinking Claret. In fact, without us, the French would have had nowhere to store their wine as their oak barrels were made in Kinsale. If you like big wines with blackcurranty notes, the smell of cedar and maybe even some roasted coffee – this is the wine for you. The SuperValu range has something for all pockets from the work-a-day, yet complex, Château Haut Medou, Bordeaux Superieur, to a blow out treat of Saint Émilion Grand Cru.
 
Burgundy
You probably know many Burgundy wine labels without realising it – from Beaujolais and Bourgogne to Chablis their names have grown bigger than the classic region itself. The SuperValu André Goichot Chablis is one of the three classic styles you'll find in Burgundy. The others are the fruity Gamay, used to make Beaujolais and the silky, smooth Pinot Noir which you'll find in our Naudin Teircin Bourgogne Pinot Noir. Pinot Noir is an ideal entry point grape for friends who you'd like to persuade to try red wine, as it is low in tannin – a very food friendly grape too.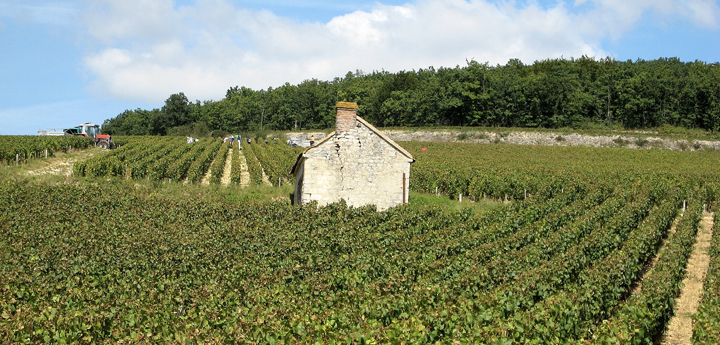 Alsace
If you like aromatic wines with a bit of spice, then the Alsace is for you. Thai and Chinese food love these wines and you'll find the perfect match in SuperValu's Trimbach Riesling or Michel Léon Gewürztraminer AOC. The king of the grapes here is the Gewürztraminer, rich, floral and spicy but even the Pinot Blanc will take on a swaggering spice in Alsace. A good wine for those who would normally run from a dry wine. For all their dryness Alsacian whites are fat, fragrant and complex. That's a good thing.

The Loire Valley
The Loire Valley is the place to go for white wine lovers. From mouth puckering Muscadet Sèvre & Maine Foucher, a classic bone-dry match with shellfish to the unusually smoky Pouilly-Fumé Poucher Lebrun, you could get lost in the grapes here. You'll struggle to find wines which match these styles elsewhere in the world so they are well worth exploring. Not forgetting that the Loire Valley do their own bubbles too, called 'Crémant'. The SuperValu Crémant De Loire Premier Cru is worth the treat, needless to say bubbles go with almost everything.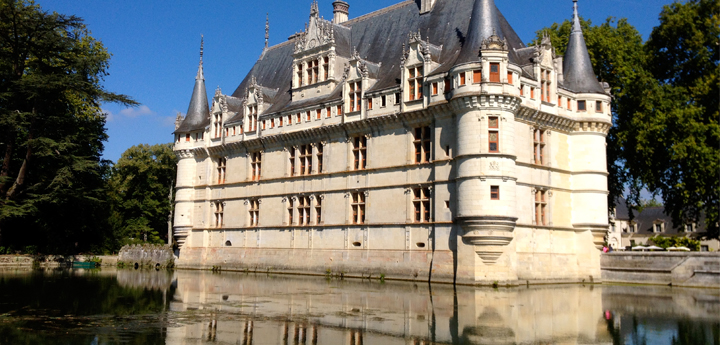 Southern France
Wines from Southern France are far less encumbered by the ancient traditions of other regions, they've even welcomed New World wine makers to come and share their modern knowledge. This means you'll find innovation matched by some very good prices. The SuperValu Domaine Le Baume Viognier Les Terrasses is a wonderfully fresh and floral example of a relatively new grape to the region being cultivated into something really special. The more classic Picpoul de Pinet Mas Puech, is a bright, fresh and citrusy wine, ideal with simple seafood.
 
The sheer variety of French wines can be overwhelming but as the start of an exciting journey there is no better place to begin. France is used as a benchmark of wine-styles across the wine making world. Bon Voyage!