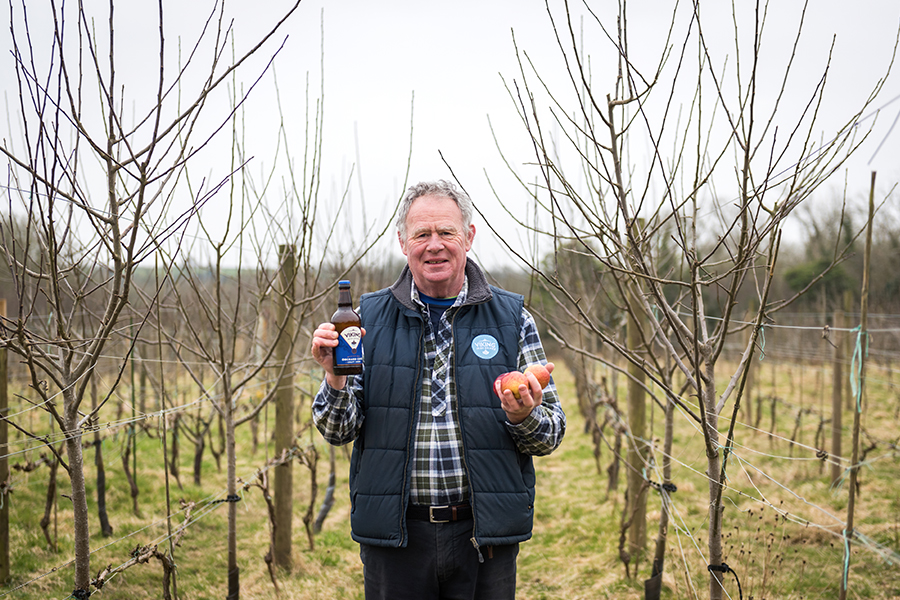 Viking Irish Drinks was set up as a company in 2017 by owner David Dennison who has over 35 years experience in food and beverage and is a Sommelier by profession. David has represented Ireland at world and European competitions and is a holder of the Wine and spirit education trust Diploma (Dip) and a past educator for the a fore mentioned organisation .
Our farm is in the Barony of Gaultier, East Waterford which is close to Viking settlements and the Suir estuary. The planting of our orchard's started in 2014 and today we have 3.5 Hacters of orchards with 14 different cider apples grown, including outdoor vines for wine making and blackcurrant's for Viking Irish Blackcurrant liqueur and Harvest Blush craft cider. Our Cider production commenced in 2019 with three unique styles based on old farm recipes that include Orchard Cuvée, Harvest Blush and Hop It. All our production is based on organic methods with sustainability to the forefront of our business. Wastewater is feed to a reed bed system that creates a wildlife and pollinator hub and our native beehives create a continues pollination for the Orchard. Onsite production process bottling and labelling, and all our packaging are environmentally and fully recyclable. All organic methods are used for growing and production of our beverages.
Working with SuperValu Food Academy since 2020 has been a great learning experience, management and staff are always on hand to help with any questions including stocking situations and pricing structures.