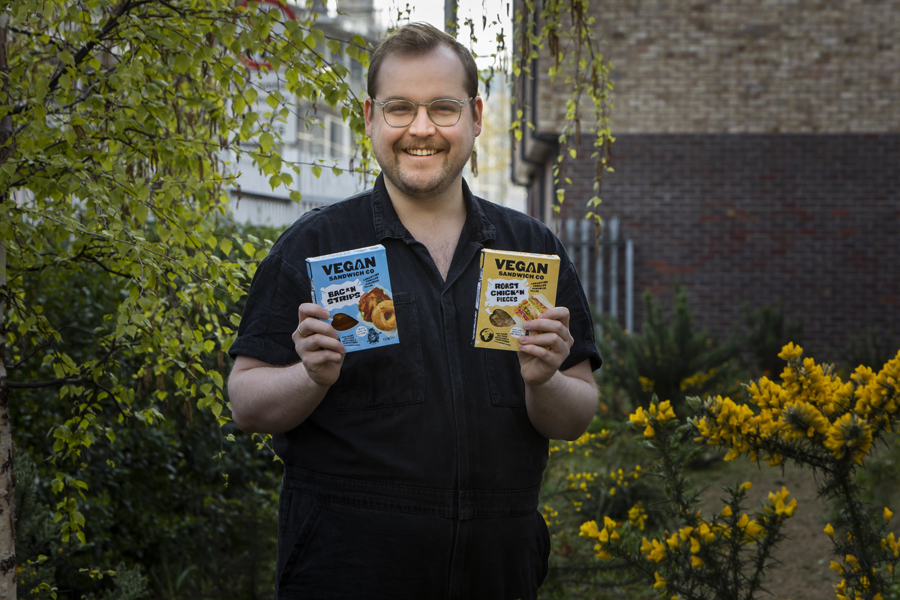 After one too many encounters with terrible vegan sandwiches, Sam Pearson, owner of Vegan Sandwich Co, made the decision to leave the corporate world behind and set up his own plant based sandwich business. Everything is created in the Vegan Sandwich Co kitchen in Smithfield to produce lunchtime thriller sandwich fillers that will make you question everything you know about what a vegan sandwich can be.
SuperValu has helped us take the leap into retail with our new Lunchtime Thriller Sandwich Fillers. We know what makes a good sandwich but through the shared knowledge of the Food Academy team, we now are bringing that experience into more homes than we could ever reach with our sandwich shop.
In the past year, we have grown from a small sandwich stall to a sandwich shop in the heart of Smithfield. At the start of 2020 we were a team of two and we have grown from that to a team of ten in the midst of the pandemic.
We are a proudly LGBTQ+ owned business and all have worked hard to create an inclusive and open environment. We are also committed to giving back to the communities that we work in and alongside 1% of turnover going back to employees, a further 1% is given to causes close to our employees' hearts.