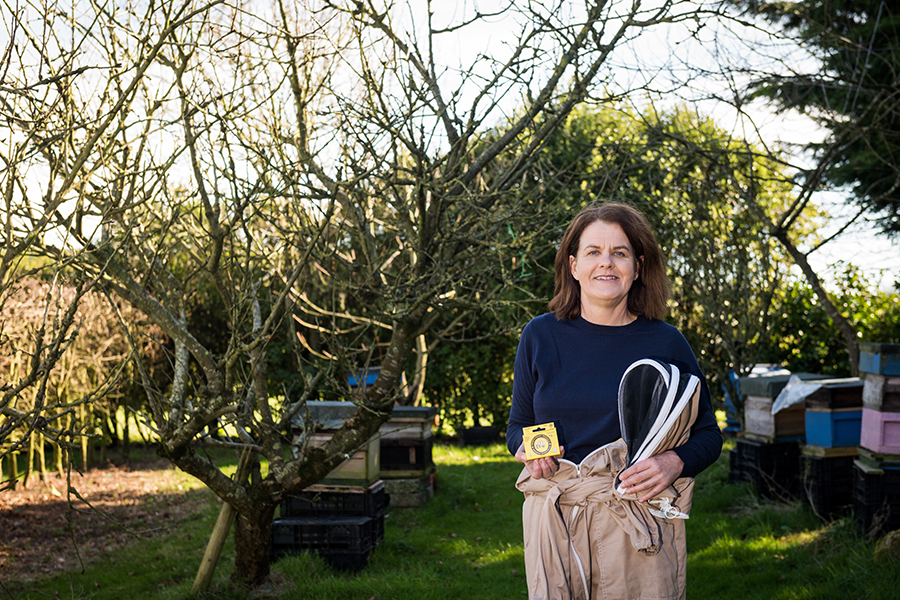 Trishs Honey Products was started as a labour of love you might say, that "Necessity did
breed invention" as Trish suffers from allergies and could not source a product that was
suitable for her own skin. Trish is an honest to goodness Irish female 3rd generation Beekeeper and a member of the East Waterford Bee Association. Her duty of care plus a gap in the marketplace for organic alternative wholesome products that "care not damage" gave her the motivation to create her products.
Based in the heart of County Waterford, in the Southeast of Ireland in a beautiful spot called
Dunhill, nature and wildlife is all around where time is spent working with her happy bees. Her ethos is "one of caring for the natural environment, the ecosystem and each other, while
focusing on our customers to provide them with organic and natural options."
Trish's Honey Products produce certified organic skincare and self care products using natural ingredients of beeswax and honey, blending with Organic plant based oils and butters. Her handmade products are not mass produced and are 100% Irish, from the outside in using 'Irish bees we know' and uses sustainable and recyclable packaging.
Trish was delighted to be accepted on the SuperValu Food Academy programme in 2020. Over the last six months, with the help of Supervalu's Food Academy, Trish has been working steadily to redevelop her Skincare and Selfcare Range to bring them to SuperValu customers.