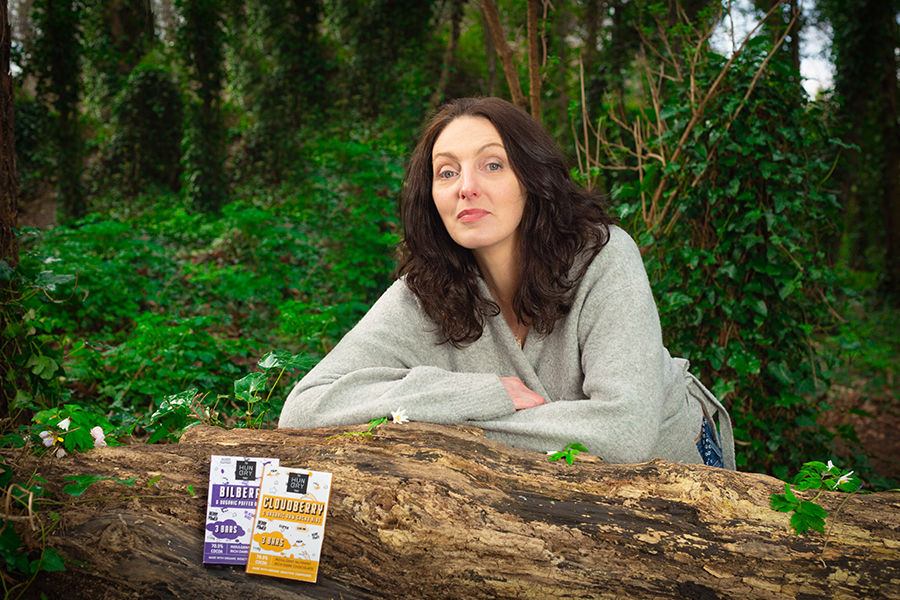 The Hungry Vegan is a dynamic and diverse vegan food business, our primary focus is vegan chocolate.
On leaving school Yvonne was in two minds as to whether she should pursue a career in graphic design, or become a professional chef. As a lifelong vegetarian, however, the prospect of making a living as a non-meat-eating chef was an idea whose time had not yet come.
So for the next twenty years, she forged a very successful career in the world of design solutions and communications. Constantly curious and constantly looking to learn more and be more, she became aware of her own unfulfilled ambitions in the food space. A practising vegan for the best part of the last decade, Yvonne is acutely aware of the difficulties that vegans and vegetarians encounter in the search for food to go that is as delicious as it is nutritious. After completing a Postgraduate Certificate in Entrepreneurship in Dublin's Trinity College, she is now the creative and culinary force behind The Hungry Vegan.
Being part of the Food Academy and SuperValu will play an integral part in bringing The Hungry Vegan products to a wider audience. The Hungry Vegan launched in September 2019, and began serving a delicious variety of fresh wraps, salads and confectionery directly to loyal customers at markets. In 2020 the decision was made to focus solely on chocolate and in addition to the existing popular confections, our current primary focus is on creating delicious and innovative chocolate products.
The Hungry Vegan is tastefully and creatively combining vegan chocolates with functional health-promoting ingredients to give and make you want more. The Hungry Vegan is also committed to using compostable and recyclable packaging as much as possible. Our chocolate is from sustainable sources, organic ingredients are used as much as possible.