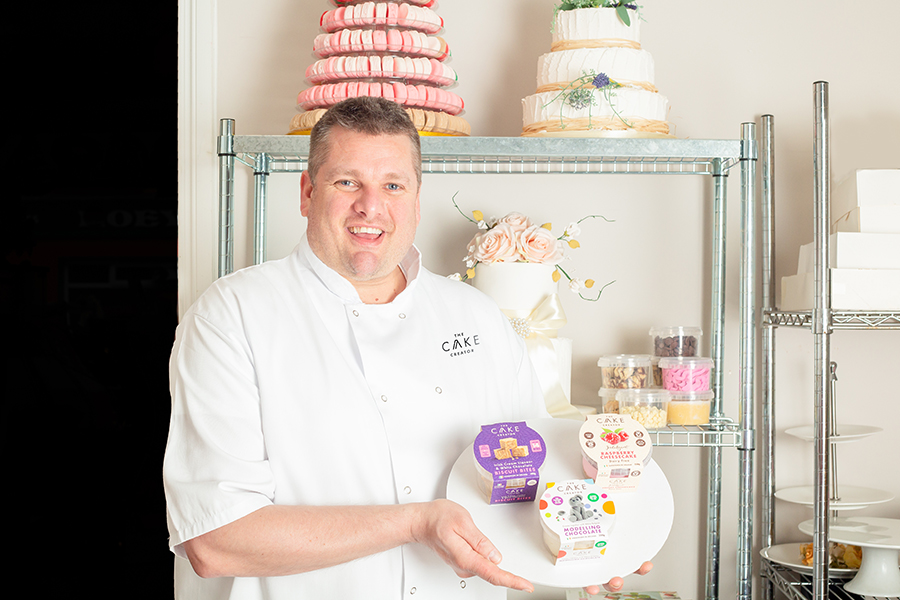 I moved to Ireland in 2009 in the start of the recession and took chance and set up a small stall in an indoor country market in Gorey, Wexford. Here I offered a full range celebration cakes and soon I had already taken over 90 orders for my unique and detailed 3D novelty cakes. I saw a real potential and decided to open a shop around the corner to sell my products and offer classes for anyone who had an interest in baking and sugar craft. The business grew from strength to strength and I employed 4 local towns people. We then re-located to Arklow, County Wicklow in 2014 so I could have more ground space. I setup the new bakery in Arklow making cakes to order and decided to close the Gorey shop and concentrate on one business, and so starting delivering nationwide across Ireland we were getting new exciting requests for all different cakes.
We started supplying hotels and restaurants with deserts and wedding cakes. I ventured out and started to do markets, and craft fairs and I decided to expand the range for cakes and desserts, especially catered for dietary requirements, such as gluten free, dairy free and vegetarians and vegans.
Supervalu has taught me and given me the skills and knowledge to be able to bring my products to market form start to finish. They have supported and encouraged me every step of the way to overcome hurdles that I would not have known unless I was on the Food Academy journey.
As I grow the business in these new uncertain times, I intend to develop my brand further by employing staff to produce, package, deliver and merchandise in the supermarkets. My main aim is to help the economy and help re-build the local towns that have supported me over the years and give back generously as much as I have received from our loyal and trusted customers.