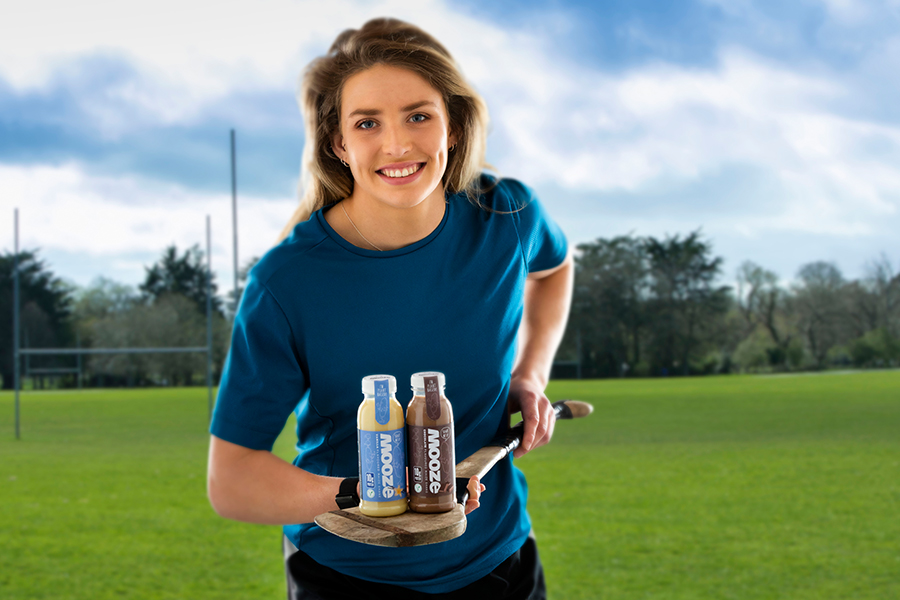 Mooze Vegan was formed by three students during their Business and Entrepreneurship Masters in TU Dublin in 2020. Aisling, Stephen, and Faye are all involved in GAA at a high level and share an interest in sports nutrition, so the idea to start a business based on this shared interest came to be during a college project. The aim was to create a high protein, vegan drink that was also high in leucine – an essential amino acid. The idea was shortlisted for the Enterprise Ireland Student Entrepreneur Awards in 2020.
Our shared interest in sports performance and nutrition meant that creating a product that is healthy, accessible, and environmentally conscious was very important to us. Mooze is vegan and packaged in fully recyclable material. As we scale up, we plan to prioritise sustainability in our packaging, and move to more innovative and environmentally friendly ways of producing where our process is circular in design and gives back to the community as much as possible. Being involved in the local GAA clubs, we know the importance of community and supporting local. Members of our community have been extremely helpful in getting Mooze off the ground, so we would be delighted if we were able to give back.
Aisling has a background in medicinal chemistry, Stephen in psychology, and Faye in product design. This mix of experience has been hugely beneficial in the process of setting up a company and with two of us being vegan (we're working on the third…), we are passionate about creating products that are more than just dairy alternatives.
After graduating from TU Dublin, we entered into the SuperValu Food Academy and were given the tools to begin establishing our company and brand identity. With help from TU Dublin's Hothouse, we got to work on the process of growing a business. We had a year of working remotely and attending workshops over Zoom, so getting to see our product in SuperValu stores will be a huge achievement for us!