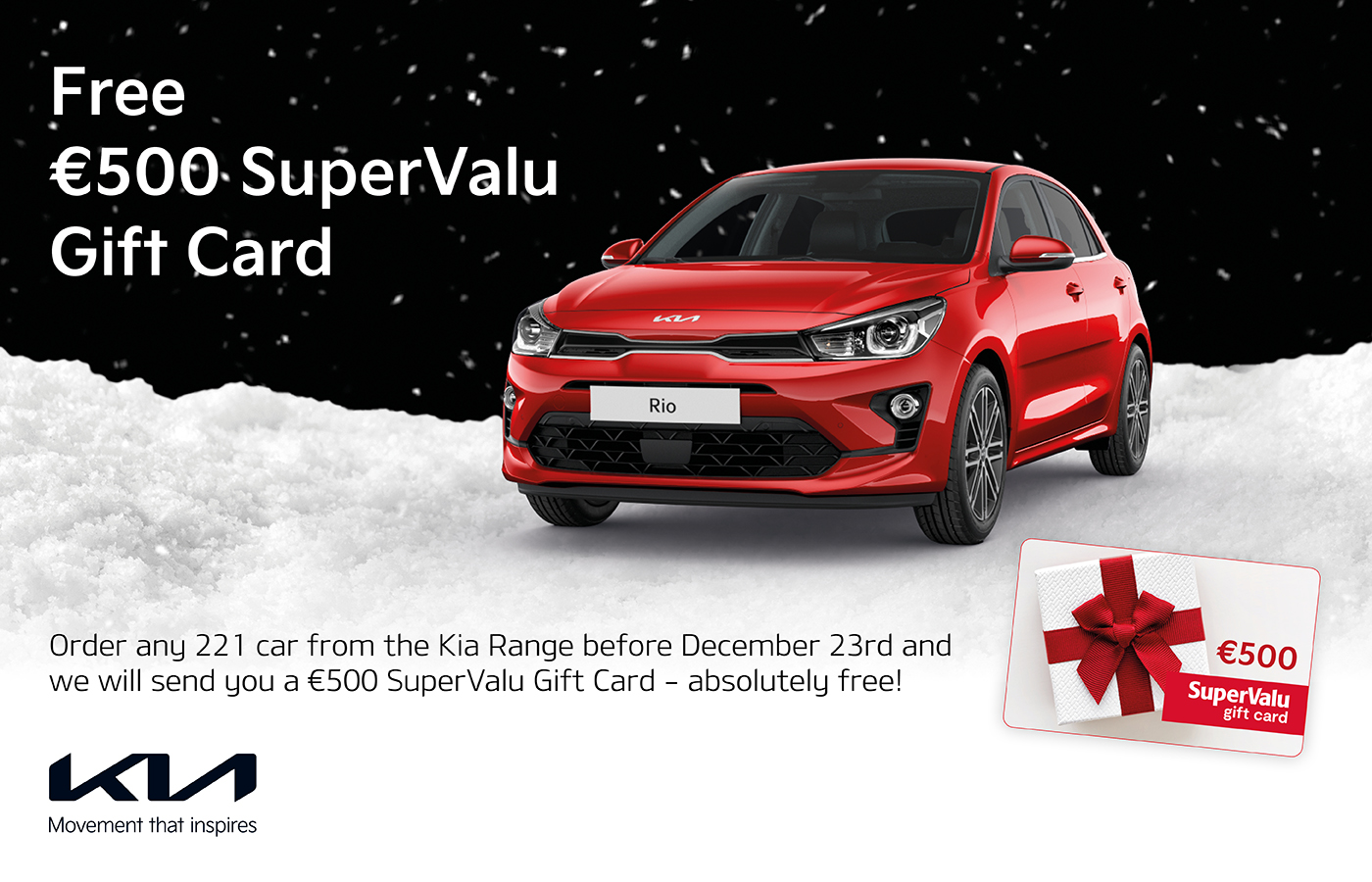 Thinking about a new car? Make Kia.com your first stop. Explore the Kia range with the newly designed Ceed range, all-new Sportage and the groundbreaking EV6, with an electric range up to 528 kilometres.
Kia's 2022 offers include finance from 0% APR and a €500 SuperValu Gift Card when you order any 221 Kia by December 23rd.
Terms & Conditions 
SuperValu Gift Card offer is based on a non-refundable €500 deposit on 221 cars ordered by December 23rd 2021. The offer is applicable to 221 registered vehicles only. Please note that some model illustrations (both exterior and interior) are to European specification. Detailed Irish specifications can be found on kia.com. Please check with your dealer that your chosen model has your required specification.