SuperValu Agrees Financial Supports For Irish Vegetable Growers To Ease Drought Crisis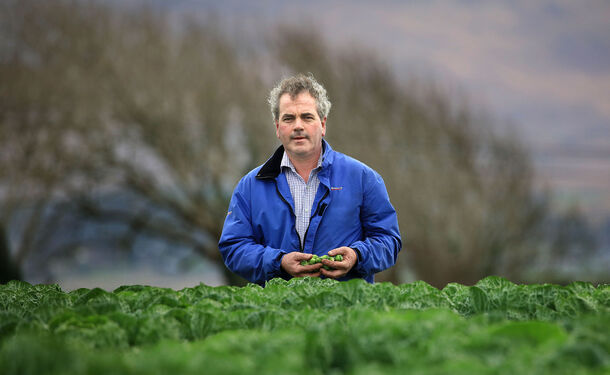 SUPERVALU AGREES FINANCIAL SUPPORTS FOR IRISH VEGETABLE GROWERS TO EASE DROUGHT CRISIS
31st July 2018: Following discussions with the IFA, SuperValu has agreed to put financial supports in place for a number of existing growers of vegetable crops in light of the negative impact by the recent heatwave on the farming community.
Growers of broccoli, cabbages, cauliflower, celery, lettuce, kale, parsnips, leeks, carrots, scallions and swedes will be benefit from the scheme, with all costs covered by SuperValu.  
The commitment has been put in place due to SuperValu's ongoing loyalty to Irish suppliers and as the leading supporter of the Irish vegetable growing sector. SuperValu makes a point of sourcing from Irish suppliers whenever possible and supports over 1,800 Irish companies, more than any other grocery retailer in the country.
Commenting on the announcement, SuperValu Managing Director, Martin Kelleher, said "We are very mindful of the recent heatwave and the enormous impact that it has had on the Irish farming community and potential threat to supply of Irish vegetables for consumers. . When shoppers come to SuperValu, they are looking for the best in Irish food, so it's vital for us to ensure that we have top quality produce available. Given our status as the number one supporter of the Irish agrifood industry, we recognise we have a responsibility to our suppliers. Following discussions with the IFA, we have agreed to step in and put financial supports in place for our growers of key crops which will help to offset the toll on the Irish farming community."
SuperValu serves over 2.7 million customers every week and has 217 stores nationwide. Together with its retail partners, SuperValu employs approximately 14,500 colleagues, making it one of the State's largest private sector employers. 75% of everything on SuperValu's shelves is sourced in Ireland. SuperValu continues to source locally wherever possible which helps to sustain 30,000 jobs in the Irish economy.