SuperValu to Open Three New Stores and Create 210 Jobs in 2018
SuperValu announced today that it plans to open three new stores and create 210 jobs in 2018. The announcement was made at its national conference in Killarney today where the grocery retailer revealed that it recorded sales of €2.7 billion in 2017, a new sales milestone for the brand.  In addition to the three new stores, SuperValu also announced that 50 revamps will take place across its store network as part of a €40 million investment programme in new stores, revamps and online capability. This brings the total investment by SuperValu retailers in store openings and revamps to €110 million since 2016.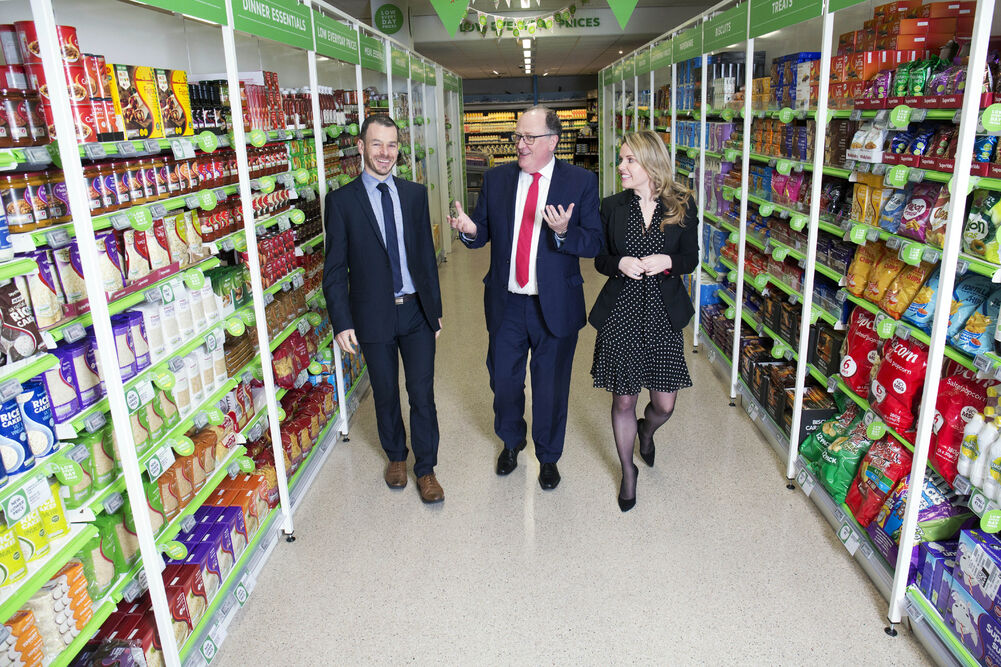 In addition to its store expansion plans, SuperValu also updated its retailers on its commercial strategy for 2018, with the grocery retailer focusing on delivering the best combination of value, customer service and quality fresh food in the market. SuperValu has made a strong start to the year by delivering over €9 million in price cuts across hundreds of products in its Own Brand range, which won 31 Great Taste awards in 2017 – more than any other retailer.
The food retailer has also rolled out new promotional mechanics like its SuperValu Seven Fruit & Veg offer, with big savings on seven types of fruit and vegetables every week. The new promotion, which has already proved to be highly popular with shoppers, is part of a wider SuperValu strategy to make wholesome healthy food more accessible and affordable. SuperValu has been able to leverage unique features like having a butcher and fish counter in each store, with sales of its organic meat and fruit and vegetable range growing by 15% in 2017.
SuperValu continues to invest in innovation with its online shopping offer going from strength to strength, with sales increasing by 22% in 2017.  SuperValu has also continued to expand its Real Rewards loyalty programme, adding new partners such as eir in 2017. Since the successful relaunch of the loyalty scheme, an additional 160,000 customers have joined the programme, bringing the total membership to 1.1 million people.
Speaking at the SuperValu national conference in Killarney, Martin Kelleher, SuperValu Managing Director, said: "Despite a highly competitive grocery market, SuperValu continues to grow and our focus for 2018 will be to build on this momentum by continuing to deliver the best combination of value, customer service and quality fresh food in the market. By differentiating ourselves from the competition, particularly through our unrivalled commitment to Irish suppliers, SuperValu will continue to be a destination shop as we have products on shelf that cannot be bought elsewhere."
"SuperValu has been ideally placed to take advantage of a heightened interest in health and food provenance due to our leadership in fresh. We bring the best of fresh, quality Irish produce to consumers with a tailored, local offer in every store. We have butcher counters in store and our fresh meat is 100% Irish, so we lead the market in terms of quality food that consumers can trust."
Throughout 2018 SuperValu will continue to leverage its unique retail model, where stores are individually owned and operated by independent retailers, enabling them to deliver a tailored offer to the local community. One of the main milestones this year will be to become the first retailer to rollout autism friendly stores across its network. The initiative will see a commitment to making Autism Friendly shopping times available in more stores, with additional supports such as de-sensitisation of store sounds and autism friendly trolleys which were developed by a SuperValu employee.
The grocery retailer will also continue to build upon the success of its Food Academy programme, which now has 350 participating Irish food producers. The level of retail sales that Food Academy has achieved has helped these emerging companies to create a combined 1,500 jobs. The initiative has also helped to solidify SuperValu's Irish food credentials, with the grocery retailer supporting over 1,800 Irish producers – more than any other grocery retailer.    
SuperValu serves over 2.7 million customers every week and has 217 stores nationwide. Together with its retail partners, SuperValu employs approximately 14,500 colleagues, making it one of the State's largest private sector employers. 75% of everything on SuperValu's shelves is sourced in Ireland. SuperValu continues to source locally wherever possible which helps to sustain 30,000 jobs in the Irish economy.