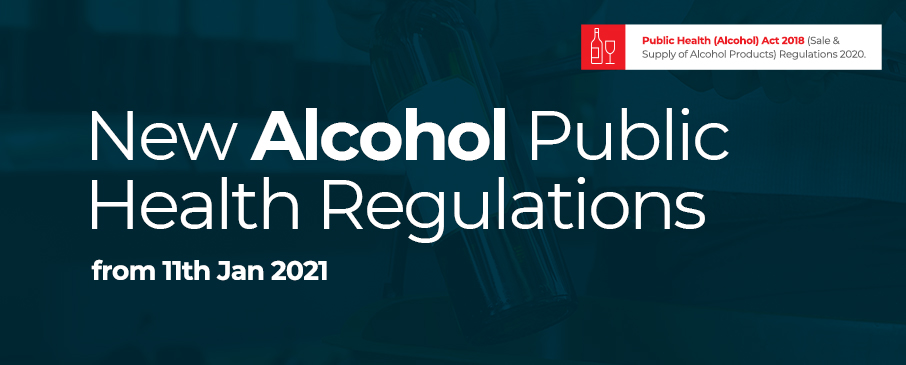 Public Health (Alcohol) Act 2018
The new Alcohol Public Health Regulations regarding the sale and supply of alcohol will come into force from 11th January 2021. This is a government regulated initiative and SuperValu will be adhering to these regulations accordingly.
This legislation is part of a range of measures planned under the Healthy Ireland framework, which will work together to improve our health and wellbeing, both as individuals and as a nation. Its goal is to reduce our per capita alcohol consumption in Ireland from 11 litres to 9.1 litres for every person aged 18 and over, and to reduce alcohol harm.  
Learn more about the Public Health (Alcohol) Act, 2018 by following this link.
What does this mean for you?
 

Loyalty points will not be earned on the purchase of alcohol products in stores or online.

 

Alcohol products do not qualify for redemption and/or minimum spend requirements of any SuperValu vouchers
Vouchers include:
Spend & Save Vouchers: The minimum spend for Spend & Save Vouchers cannot be earned through the purchase of any of the following goods which are excluded: Lotto and lottery tickets, phone top-up vouchers, call cards, GAA tickets, gift vouchers, postage stamps, savings stamps, tobacco products, medicines, infant formula products, and from January 11th 2021, alcohol products. Other products and ranges may be excluded at any time and without prior notice and such changes will be at the discretion of your local SuperValu or Musgrave or as directed by Irish or EU legislation.
Money Back Vouchers: These vouchers are issued via; the Real Rewards App, Post, at the Checkout, on Email and through Text Message. From January 11th 2021 these vouchers will no longer be accepted in exchange for the purchase of alcohol products. 
Gift cards will not be affected by this new regulation.
Voucher Terms & Conditions
The voucher(s) entitles the holder to the discount value shown when making a transaction in a participating SuperValu store.
The voucher(s) should be fully redeemed in one transaction. No change can be offered for any unused value of the voucher. The voucher(s) expires after the date stated on it and can be redeemed once during this period only.
The Real Rewards card bearing the same serial number as the Money Back voucher must be presented when redeeming.
To redeem the voucher(s) either: (a) present the voucher with your Real Rewards card in-store at time of payment; or (b) when prompted, insert the online code provided on it when shopping online at supervalu.ie.
The voucher(s) is redeemable online for selected SuperValu stores only. Vouchers cannot be redeemed for cash.
Vouchers can be used with selected partners, Electric Ireland and Aer Lingus.
Vouchers cannot be used for the purchase of the following goods: Lotto and lottery tickets, phone top-up vouchers, call cards, gift vouchers, medicines, postage stamps, fuel, savings stamps, tobacco products infant formula, and alcohol products (from 11th January 2021).
Copied, damaged or defaced vouchers will not be accepted. Lost or stolen Money Back vouchers can only be reissued provided they have not expired or they have not been cashed.
Other terms and conditions may apply, see in-store for details.
Real Rewards Programme Terms & Conditions
FAQ's on Real Rewards Programme
Giftcard Terms & Conditions