Top Foods for fighting Colds and Flu this Winter


Siobhan Berry of www.mummycooks.ie talks Top Foods for fighting Colds and Flu this Winter.
There are a few nasty doses going around at the moment. Make sure you are getting all of your key nutrients in, in order for both you and your little ones to fight off germs this winter!


---
Garlic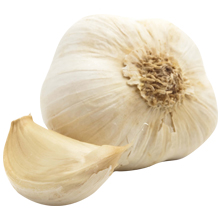 Garlic rids the body of toxins, bacteria and viruses. Eating real garlic is one of the best things you can do to fight off colds and flu, up your garlic intake any time you feel a few sniffles coming on.
It couldn't be easier to get garlic into your diet with this delicious Pesto Recipe that the entire family can enjoy – why not pop in a few extra cloves for good measure? Or try this Roast Garlic and Potato purée, it's ideal for babies too!
Dark Leafy Greens
Spinach, Kale, Chard whichever you prefer! Dark Leafy Greens are a fantastic source of Vitamin C which is essential at this time of the year.
Rainbow chard is currently in season and is delicious sautéed in a little olive oil, the fact that the stalks are all different colours – orange, yellow & pink will more than likely get your little ones excited about it and want to try it!
Kale is a great addition to your pesto – why not make it a 2 for 1 with your garlic! These Burgers with Hidden Veg are sure to do down a treat with the whole family!


Chicken Soup
Chicken soup is an age-old remedy for the common cold.
Broths have such a high concentration of protein and vegetables which make them ideal for getting key nutrients in to help you fight off colds and flu. Chicken Noodle Soup is perfect for this!


Sweet Potato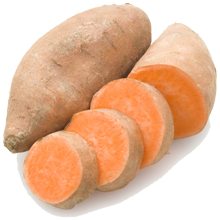 Mummy Cooks love sweet potato! It is a great source of Vitamin A which is essential this time of year.
Whether you go for some Sweet Potato fries, or some Sweet Potato Finger Food for Baby, it is a deliciously satisfying vegetable that will keep your winter food cravings at bay. Why not change up your Winter Warmer Stew by adding in some Sweet Potato!

Turmeric
Turmeric is bursting with antioxidants and is also considered to be a natural anti-inflammatory. It is great for boosting your immune system helping to prevent colds, coughs and congestion. This Coconut Chicken Curry is a great family friendly dish that even babies can enjoy which incorporates this fabulous superfood.
---
Incorporating more of these foods into your diet will act as the first line of defence against colds and flu and it is imperative that everything you eat is healthy and balanced. Constantly eating whole foods and a colourful, varied plate will boost your immune system and help your body to fight off any infections.
A great way of ensuring you are changing up your plate every few weeks is to ensure you are eating what is in season. Check out this handy printable chart to help you stay on track!


For more information on how to feed your family healthy homecooked meals visit www.mummycooks.ie

Siobhan Berry of MummyCooks.ie shares some tips and delicious recipes for helping your little one fight off colds and flu.