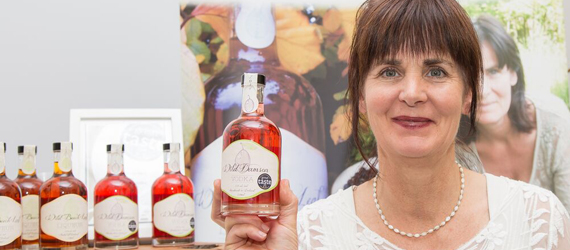 Mary Bulfin of WildFoodMary.com is a seasoned wild food expert, educator and food blogger. Wild food Mary has been foraging in her local mountains, woods and hedgerows since she was a young girl.
Now with the support of SuperValu's food academy she is proud to bring you her range of Wild Liqueurs. Sustainably produced from handpicked ingredients found in the local countryside, these liqueurs have truly unique and well balanced flavours. 
Wild Beech Leaf Liqueur is a unique drink with burnt toffee aromas, a good woody flavour and a pleasant smokiness.
Award winning Wild Damson Vodka has warm plummy notes and is sure to please.