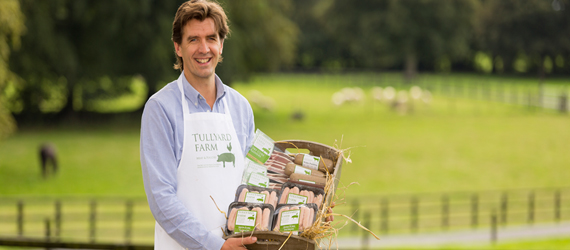 We are a family run farm and wholesale meat business based in Trim, Co. Meath.
In 2012, I decided to explore the opportunities of producing better quality pork products. This seemed a natural fit for me as I had seen great quality pork products being produced by butchers over the years and thought that there had to be opportunities to produce these products, with a view to stocking them on supermarket shelves.

In 2015, we brought our Dry Cured Rasher products to the Blas na hÉireann food awards. We were delighted to win Gold for this product and this endorsed what I believed all along, that people will buy products that taste great, have local provenance and are good value for money.

Supervalu have been fantastic to us since we launched in 2012. They are very supportive of local producers like us and with The Food Academy gaining traction every week; it would seem that producers and retailers are growing sustainably together. What has been particularly important for us is that we have taken on 3 new members of staff to work in the business. This would not have been possible without the help of the Food Academy.

My vision for our business is to continue to bring great quality Irish grown and produced meat products to the Irish market.