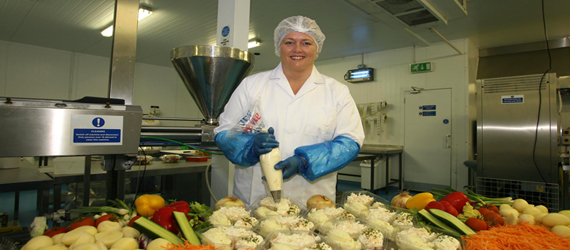 Trudie's Catering Kitchen is a family run business in Co. Wexford, which offers freshly made salads to retail outlets across the country.
Trudie has said that with the loyalty and support of her customers, the family run business has been growing year on year in Ireland.
Trudie's has, for over 15 years, been committed to assisting other County Wexford businesses. We believe working with other Co. Wexford businesses is hugely important and look forward to our successful collaboration within the Wexford Food Producers Network for many years to come.
Without the guidance and help of the Food Academy over the past few years, Trudie's Kitchen would not be the successful business it is today.
We have been making huge strides in helping to improve our marketing and sales development activity. Starting with our new accounts manager, who is responsible for all of the company's accounts and being the interface between the business and our customers. In addition to this new role, we will be sending an employee onto a social media course which will help in the upskilling within that field. We have also heavily invested in new in-store tastings and acquired new delivery vans to keep up with growing demand.