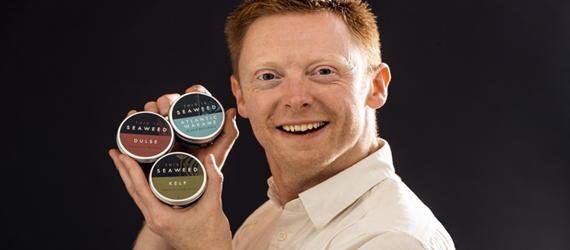 This is seaweed ... this is goodness
After many years researching the marine environment and delighting in the foods that it produces, I thought it was time to share what I've learned about the culinary journey from shore to kitchen. My knowledge will help consumers to understand how the nutrient rich waters of the Atlantic are a rich source of delicious, nutritious and super healthy products.
'This is Seaweed' wouldn't be in the position it's in today without the excellent tuition that was provided throughout the SuperValu Food Academy program.
The aim of 'This is Seaweed' is to promote the use of seaweeds in everyday diets as a tasty source of nutrition. An increased awareness surrounding seaweeds will, I hope, create jobs in much needed areas along Ireland's beautiful west coast.