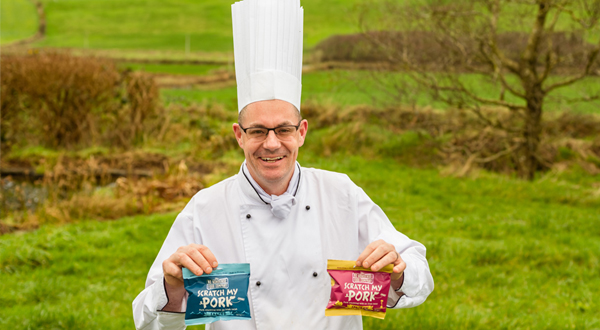 The Skibbereen Food Company
The Skibbereen Food Company was established by award winning chef, Matthew Brownie in 2014 and is stationed in West Cork, Skibbereen. The company currently produces a range of pork crackling snacks for the retail and high convenience food service markets. The snacks are available in the "Scratch My Pork" brand and there are for mouth-watering flavours, Cajun, Smokey, Salt & Vinegar and Salted.
The "Scratch My Pork" product is made from 100% Irish pork rind, are high in protein, and are clean label, MSG, Dairy and Gluten Free.
Matthew has been a professional chef for over 25 years and his innovation has made this natural meat snack without using any oils throughout the cooking process.
In 2015, the decision to go national followed an incredibly positive reaction following the initial phase of the Food Academy programme and unprecedented demand from retailers throughout the country, which The Skibbereen Food Company could not service without. The products are now widely available throughout Ireland.
The Skibbereen Food Company continue to support the product through in store tastings and through an active social media campaign and new product development.
The plan for 2020 is to introduce some new flavours and some totally new products centred on meat protein. There are some very exciting new products in the range and we are looking forward to the customer's reaction to them in the coming months.