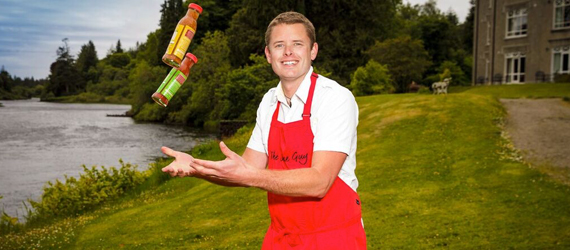 The Sauce Guy was born in 2016 in Galway, he is the brainchild of Jamie Peaker an award winning professional chef from New Zealand.
Jamie spotted a gap in the market for a tasty but healthy condiment range. Starting with The Ketchup Collection, The Sauce Guy plans to turn the sauce section of your local SuperValu into a healthy, exciting and tasty place to be.
The Ketchup Collection has done just that. FeelGood Ketchup has 1/2 the sugar and an amazing 80% less salt of other ketchup. The Mustard Ketchup is fast becoming a "must have" on homemade burgers. Chilli Ketchup is a winner on roasted vegetables and stir fry.
One other key difference about The Sauce Guy is 20c per bottle is donated to Positive Mental Health. A huge contribution to such an important cause.
All in all The Sauce Guy is setting new standards in the industry. Taste. Health & Social.
Enjoy the sauce, Enjoy life.