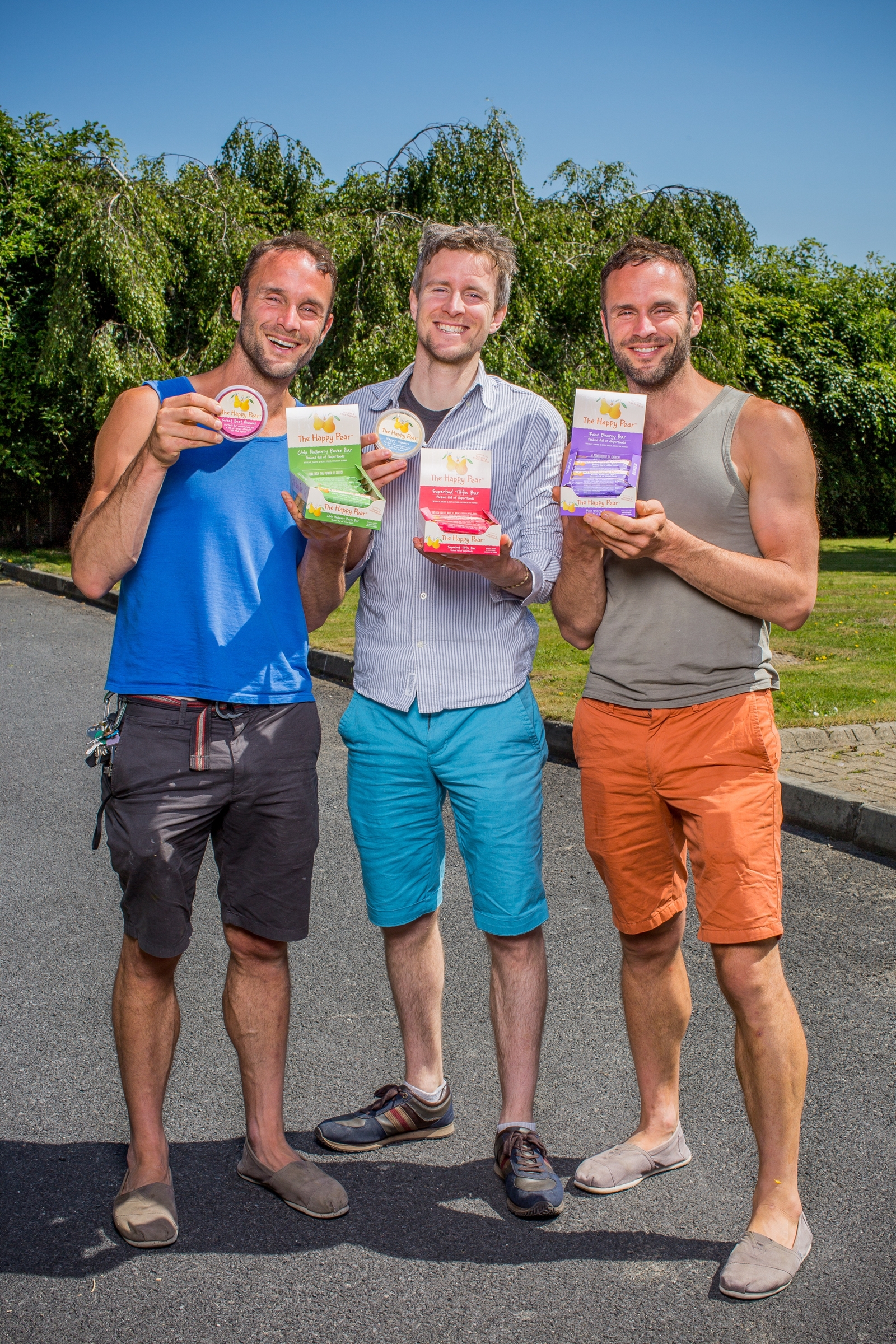 David and Stephen Flynn started The Happy Pear in Ireland in 2004 to inspire community to create a happier, healthier world, and to make healthy food and living accessible to everybody. Today they're renowned wholefood and plant-based chefs, award-winning and bestselling authors, YouTube stars, and regular media contributors. The Happy Pear now employs over 160 people and it has grown into one of the most vibrant and renowned businesses on the Irish food scene, with several award-winning products.
The business now comprises: three wholefood cafés/food stores; a sprout farm producing wheatgrass and healthy living sprouts and microgreens; a Happy Pear branded food manufacturing and distribution business producing award-winning products, including pestos, hummus, soups, Bakes, granola, Nuts about Choc, snack bars, and smoothies; a coffee roastery producing hand roasted Happy Pear coffee, using the best specialty coffee available; and a fermentation kitchen producing a variety of delicious fermented foods.
The Happy Pear cookbook has sold over 100,000 copies and was on the Irish bestsellers list for three years running. The World of the Happy Pear, David and Stephen's second cookbook was 'Irish Cookbook of the Year 2017'. Over 50,000 copies have been sold so far and it has been translated into Dutch for the Netherlands market. Their new cookbook, Recipes for Happiness, will be published in the UK and Ireland in May 2018.
David and Stephen run a popular online Happy Heart course designed to help people reboot their health through food. The course is packed with wholefood and plant-based recipes, meal plans and shopping lists, and includes online support and live Facebook Q&As. David and Stephen have supported thousands of people to make healthier eating and lifestyle choices through this course over the years - people have had great results on the course including an average 20% drop in cholesterol, lower blood pressure, weight loss and renewed energy, and all through food.
Additionally, David and Stephen are regulars at some of Ireland's leading cultural and music events, providing healthy eating inspiration and cooking demonstrations to a wide range of age groups. They've also worked with Jamie Oliver on his FoodTube network, Food Revolution Day, and at his annual food festival in the UK. They are brand ambassadors for SuperValu and they have an impressive combined online and social media reach of over 800,000. In December 2017, they won the Digital Marketing Award at the Bord Bia Food & Drink Awards 2017.