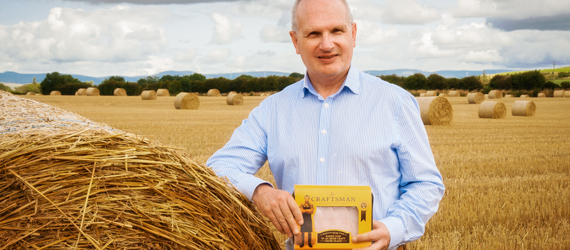 The Glen of Aherlow business started in 1963 as a Community inspired project by setting up as a group with the aim of helping people develop their farming business by investing in their long term product quality.
Today the overall business retains its interest in farming with both a pig and dairy farm . In 2012 it further integrated into consumer products bringing the same aim of long term quality care to its products through the Craftsman range.
The business is located in the heart of the Golden Vale farming in Tipperary and Cork and cooking in Bruree, Co. Limerick.
Pat Walsh the Managing Director at The Craftsman sees " time added to get it right" investment in products as the key ingredient needed in today's rushed world delivering "Irish Hand Crafted Meats" This is achieved through its "slow curing and slow cooking methods" maximising the product's benefits for the consumer with the following key results:
 Excellent taste through different flavours
 Giving key nutritional benefits of a low fat content while being high in protein.