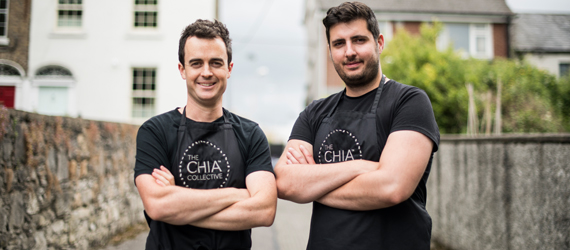 Luke and Paul got the idea for their business in college, when one of their classmates brought in a homemade chia drink. They were blown away by the nutritional quality of the seeds, and travelled to Mexico to build a relationship with local organic growers. Initially selling the seeds in bulk, they then created their own brand, The Chia Collective. Their range is fully organic, sourced directly from the farms they visited.
They are committed to sourcing from farmers who minimise their environmental impact with sustainable methods, as well as making sure they pay a fair price for the product. Luke and Paul are proud that the Chia Collective range is produced here and uses Irish packaging, supporting the local economy. The company places a strong emphasis on design and uses the services of local creative talent.
Although starting a food business can be tough, they are delighted with the platform for growth provided by SuperValu and Food Academy. In particular, the confidence shown by SuperValu in their business has helped them to push it forward.