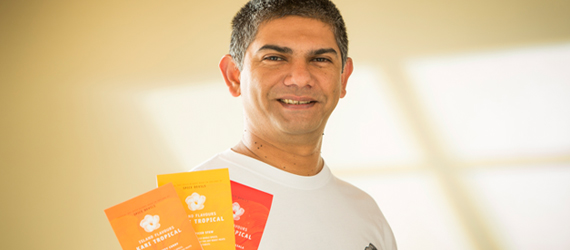 Spice Devils was set up as a hobby spice business at the end of 2013 by Shakeel, a 4th generation biryani maker from Mauritius. 
Since childhood, Shakeel has been experimenting with spices and has come up with his own multi-award winning Mauritian-inspired freshly-milled spice blends which are 100% natural, gluten free, and salt/sugar free. He started selling at farmer's markets where he was overwhelmed by the feedback from customers, which inspired him to move the idea even further. Shakeel successfully completed the Food Academy programme in 2014.
In January 2016, Spice Devils was registered as a limited company and growing demand meant the operation was moved from the family's home kitchen to a unit in Clondalkin. With the help of the Food Academy, Spice Devils has been able to spread the goodness of its unique products to a wider public.

Spice Devils is now supplying 20 SuperValu Stores around Dublin and working to get into more shops on a weekly basis. There is currently one local part time employee, and by end of 2016, it is planned to recruit another 2 full timers from the local community. As the family business continues to grow with SuperValu, Spice Devils wants to give back to society, addressing issues such as food poverty and homelessness, and bringing smiles to peoples' faces through the #SmileProject. Shakeel wants Spice Devils to be remembered as a humanity-driven brand.