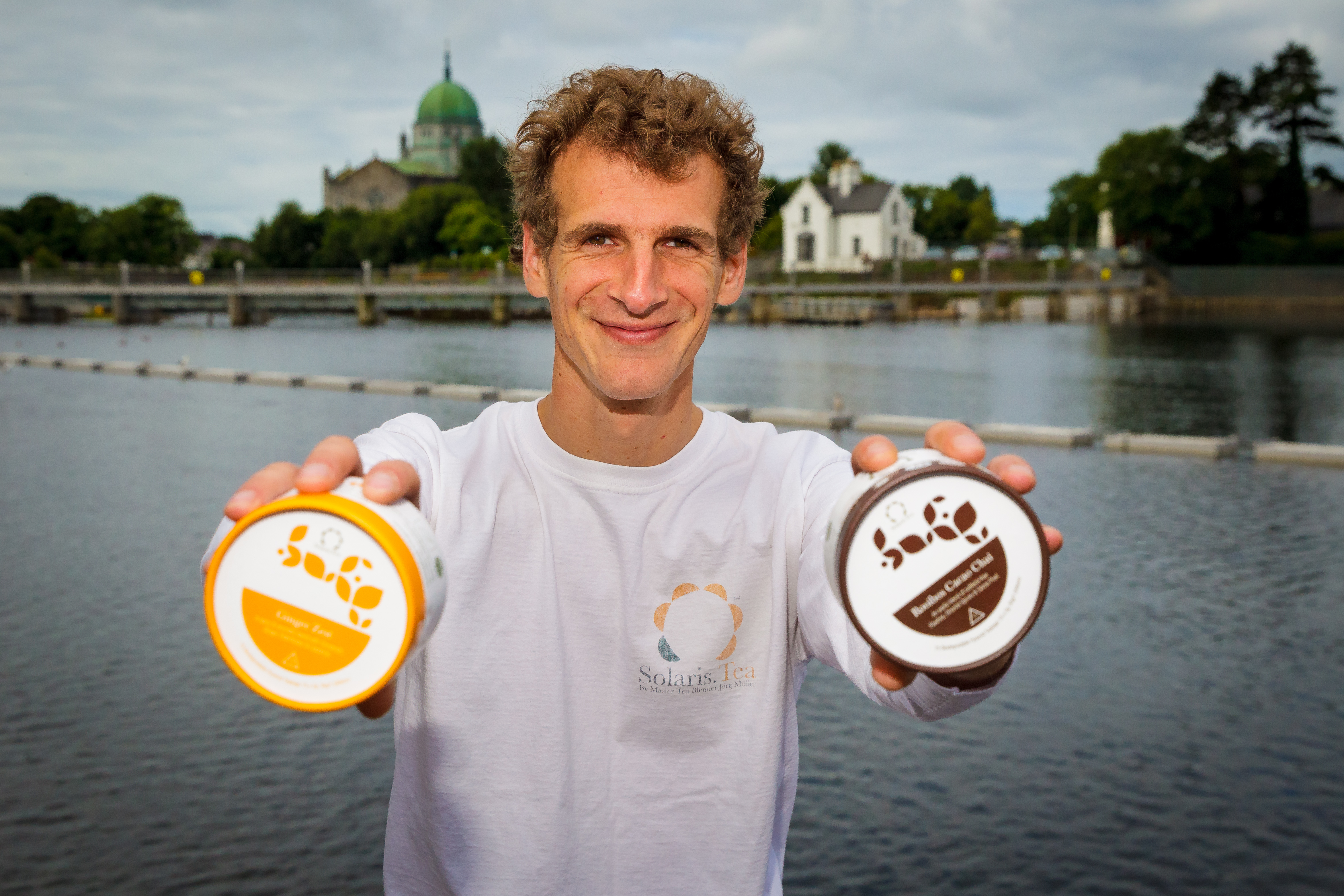 Solaris Tea is an independent family business that specialise in the blending and preparation of award winning whole-leaf organic teas. Established by husband and wife team Joerg and Karin Mueller who met while studying in their early twenties, and who fell in love over their shared passion. Once graduated, the two qualified (BscHons) Medical Herbalists moved to Galway on the stunning West Coast of Ireland to begin their careers. They chose Galway to be close to Karin's parents in Sligo, with a view to raising their own family.
Tea-sampling evenings became regular in their new home, and one evening, relishing in thirty varieties of Organic Jasmine tea from small hand-picked tea plantations, the dream was born to share their passion with the world. The goal was to provide customers with delicious tasting and health promoting organic herbal teas, free from artificial flavourings and other additives. This dream became reality when Solaris Tea was established. It was in these early days that the local coffee shop tried their tea creations and, before long, these delicious original blends were outselling coffee offerings.
Once their sitting-room had reached full capacity with ceiling-high stacks of herbs and spices, they took the leap to move into a warehouse and blending rooms. Over the next few years Solaris won 13 Great Taste Awards, secured the Best Irish Organic Grocery Award twice, and won the Eurotoques 2010 award for an outstanding contribution to Irish cuisine. Their innovative spirit was again rewarded by becoming semi-finalists in the world wide young entrepreneur award.
From humble beginnings hand blending small batches of herbal teas in their converted attic, Joerg and Karin started out delivering to small independent health stores and coffee shops. And now, with the help from SuperValu Food Academy, and LEO, Solaris Tea have an opportunity to share their passion, and Teas, with the rest of Ireland.
As the business has grown so has the small, highly skilled, and motivated team around it, including Karin's own brother. Solaris Tea now have a team of nine and all the time the team is maturing and developing while maintaining the family ethos of the business.
After years of travelling and sourcing the finest, organic, raw ingredients for their teas, the Solaris daily inspiration and motivation remains the same: sharing love and passion for the freshest, crispest cup of tea – pure from leaf to cup.