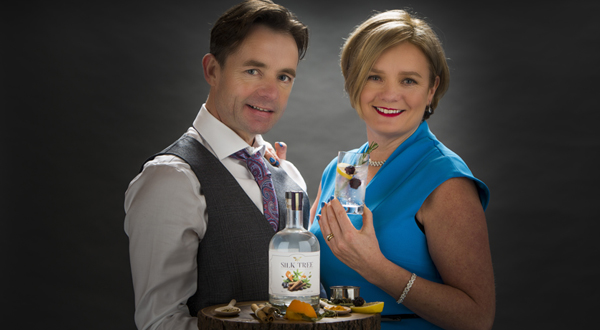 Andrew and Tracy decided to take a break from alcohol and joined an ever-expanding social movement of like-minded people who wanted to take a break from drink and lead a more active and healthy lifestyle. While embarking on this journey they remarked there was no real alternative adult drink on the market to be enjoyed while socializing apart from unhealthy sugary carbonated drinks. A good selection of alcohol free beers and wines were appearing but no alternative spirit. While giving up the booze they did not want to miss out on the conviviality associated with drinking occasions.
Research led them to discover there was a global movement of consumers taking a more restrained approach to alcohol consumption. A phenomena known as Millennial moderation they discovered that, unlike their own generation, who came of age in the 80s, millennials are less inclined to indulge when it comes to alcohol consumption, are a lot more health conscious and really pay attention to nutritional labelling on food and drinks.
This is when they decided to try and produce an adult drink they could enjoy at home mixed with tonic, ice and lemon or when out socializing. They embarked on a journey of research and development, they investigated how gin was actually made and attempted to mimic this process but leave out the alcohol. They replaced their wine o'clock time with experimenting in their kitchen with a distiller and different flavours, spices and herbs. They got invaluable insights from their friends at the Knockvicar organic centre on the provenance of certain herbs and berries and how they blend together. They trialled and tested different formula until they came up with a taste they thought was so good they should bottle and sell it.
Andrew brought his idea to his local Enterprise office who showed great enthusiasm for this innovative idea and suggested he approach the Food Academy. The help received from Super Valu's food academy was invaluable. The Super Valu food academy offered fantastic support and guided Andrew through the process of developing the idea from a homemade alchemy to a veritable game changer in the drinks industry.
Andrew and Tracy believe they are contributing to an emerging societal shift towards health and wellness and filling a much needed void in an alcohol centric culture. Silk Tree offers a tasty and sophisticated alternative, a non alcoholic sugar and fat free beverage. No need to miss out on all the fun stuff or feel out of the crowd anymore. A drink that gives you the freedom to "stay for another one", a different type of spirit.