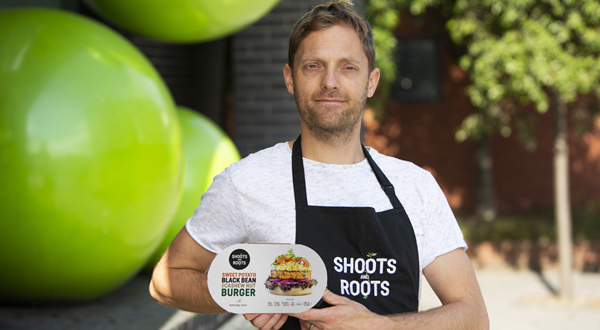 While traveling the world I was exposed to an amazing riot of new tastes. I discovered that the amazing flavors, beautiful scents and vibrant colors I was experiencing where coming from the clever, subtle combinations of plant-based ingredients.
This, combined with a new outlook on our food system led me to change my career and begin working as a vegan chef. Firslty, I completed a month-long cookery course in Cooks Academy, while in the evenings I studied nutrition in The Centre for Naturopathic Medicine. Then, I worked in the busy kitchens of some of Irelands best know vegetarian restaurants.
In December 2014, I set up Shoots and Roots. Iniitially cooking out of my mother in laws kitchen and trading at a farmer's market in Glasnevin on Saturdays. It was a great opportunity to trial out recipes and get talking directly to customers. The food was a hit and it encouraged me to grow the business.
Now you can find us popping up around the City in four of the best loved lunchtime markets in Dublin where we serve our delicious wholesome burgers. We also attend festivals and events throughout the year.
We are delighted to now retail some of our favourite foods for a healthy, fully flavored and convenient meal option. I have found the food academy to be an amazing resource of information and the best possible way to move my business forward into retail.