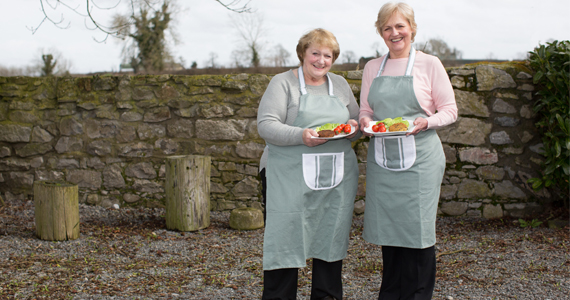 We're sisters who grew up surrounded by the sights, sounds and tastes of The Atlantic Way, fresh vegetables and hearty food were taken for granted. Our passion for wholesome food began there and has remained with us over the years. Living abroad for many years we had the opportunity to mix with other cultures and to enjoy their food. It gave us an appreciation of how different blends of spices and herbs can really enhance the flavour of food and how pulses can be transformed into truly delicious dishes. On returning to Ireland we found the selection and quality of vegetarian food and the use of pulses very limited. That's when the idea to set up a company producing vegetarian food was born. In 2017 we took the plunge and registered our company in Stradbally, Co. Laois and started producing our food in the kitchen of our home. Our vision has remained constant, to produce healthy, tasty, convenient food that can be enjoyed by the whole family.
We have tested our products in the local and Dublin markets and have adjusted our range based on customer feedback. Customers are interested in including a meat free day in their diet but are not sure of how to cook a balanced vegetarian meal. That's where our food fits in perfectly, it's convenient and ready to eat in the same time as it will take you to toast a bun, prepare a salad, with quinoa or rice to enjoy with your burgers.
Our admission to the Food Academy has been a real boast to the business, the knowledge and guidance we received has been invaluable and it has helped our products to reach a much wider customer base that we would never have achieved in markets alone. SuperValu has given us this opportunity and it's now up to Run on Pulses to push the brand forward.