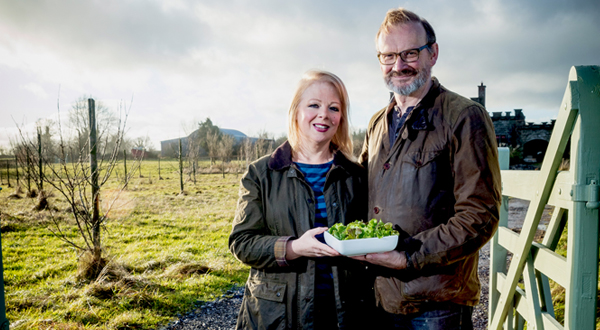 Rocker Organic Farm produces delicious organic mixed salads in North Tipperary. Their salads are hand grown, hand picked, hand washed and bagged by the family on its farm between Loughmore and Templemore.
Maeve O'Hair converted the farm, near to where she grew up, to certified organic in 2012. She also co-founded The Cottage Shop & Tearooms, winner of the Irish Times Best Café Award. Peter Couchman joined her in 2017 and the new business was born. Peter's background was in supporting local food producers and rural communities.
Their passion is creating salad bags that change with the seasons, but whose taste always shows the care that has gone into them.
The farm is also home to a hay meadow, heritage apple orchard and a woodland. The family see their role as not just being to farm the land, but to take action to increase the diversity of wildlife on the farm and the fertility of its soil. Its commitment to protecting bees and other pollinators is shown by it being a business member of the All Ireland Pollinator Plan. Having supplied local stores near to the farm, they are delighted to be reaching a wider audience with SuperValu.