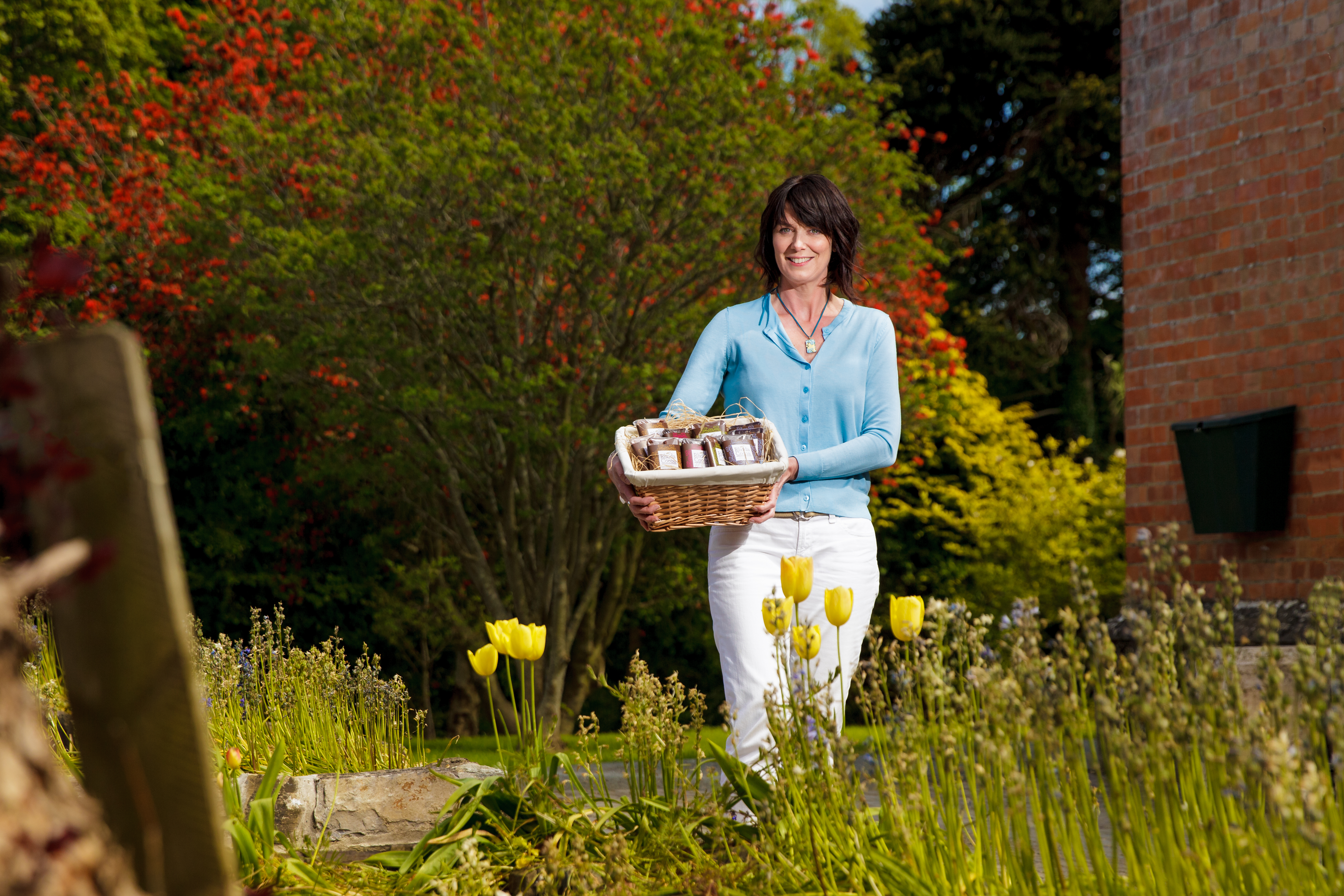 At Rhoda Cocoa I produce a range of hand crafted artisan chocolate bars from my kitchen in Bray, Co. Wicklow. I set the company up because of my life-long love of chocolate. While I was studying to be a chocolatier, I discovered that chocolate has many health benefits when eaten in moderation.
I studied with Ecole Chocolat, where recipe creation was encouraged. I experimented with combining unusual flavours, blends of spices and essential oils. The result of which are luxury, single origin chocolate bars with distinctive flavours and a velvety mouth feel.
I have insisted on using natural ingredients and processes when developing each bar. I use both dark and milk chocolate from South American countries. It is chocolate with a conscience as it supports sustainability for farmers. The different blends I use have been carefully chosen to complement the infusions and toppings, bringing out the taste sensation of each bar.
The Food Academy Program has furnished me with a wealth of knowledge in a short period of time. It has been a busy however, the experience has been an extremely positive one. My business has been given an opportunity to progress at a much quicker pace than would have otherwise been possible. I still can't believe that something which had just been a personal dream, has received this chance to become a business and afforded me the opportunity to share the fruits of my craft.
SuperValu has given me the opportunity to expand my business which in turn will enable me to create jobs and opportunity for up and coming chocolatiers.
This has been invaluable to me as it means I can focus on the aspect that I love - producing great chocolate, while safe in the knowledge that everything else is in good hands.