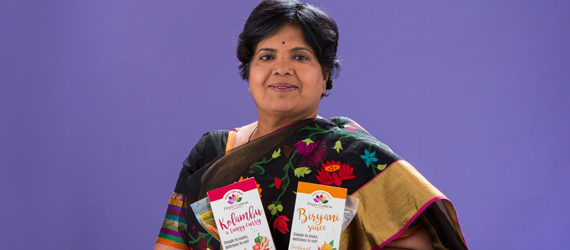 Amudha Naidu from Chennai, in the southern part of India, has lived in Ireland for over 20 years. She enjoys cooking traditional southern Indian food for her family, using recipes that have been passed down through the generations.
Amudha found the flavours in restaurants and takeaways in Ireland were nothing like the meals she likes to cook and eat at home. Encouraged by family and friends, she decided to create her own range and bring authentic southern Indian cuisine to the Irish market.
She appreciates all the help received through her participation in Food Academy. This isn't just about retail expertise and marketing; she feels she has also benefitted from the tremendous support and encouragement. Amduha loves the opportunity to share her culture with Irish customers and looks forward to hiring more staff as the business grows.